Details of Tony Elliott's contract revealed
By Jerry Ratcliffe
New Virginia football coach Tony Elliott signed a six-year contract worth $4.1 million the first season, rising $150,000 every other year to a peak of $4.55 million in 2027.
The deal was first reported by Mike Barber of the Richmond Times-Dispatch through an open records request.
Outgoing UVA coach Bronco Mendenhall, who will lead the team through the Dec. 29 bowl date with SMU in Boston, was paid $4.25 million for this past season when the Cavaliers started 6-2 and entered the postseason at 6-6. New Virginia Tech coach Brent Pry is being paid $4 million a year for his first two seasons with the Hokies.
According to the report, Elliott's annual base pay is $500,000 with a supplemental pay deal of $2.5 million in addition to $1 million in licensing and $100,000 in deferred payments. The package also includes a $350,000 signing bonus and $40,000 in moving expenses.
Elliott's contract will automatically extend if he leads Virginia to an ACC championship appearance or a 10-win season. UVA has experienced only one 10-win season in its football history, in 1989 under George Welsh. Should Elliott take the Cavaliers to an ACC championship game it would add a $50,000 bonus, and a conference title would add $100,000. A bowl game is worth a bonus of $25,000 to $100,000 depending on the bowl, and an appearance in a College Football Playoff game would be worth a $500,000 bonus.
If the Cavaliers finish in the Top 25 rankings, Elliott would receive a $50,000 bonus, while a Top 20 finish would be worth $75,000, Top 15 $100,000, Top 10 $125,000, Top 5 $150,000. ACC coach of the year honors would be an additional $75,000 bonus.
Other perks in the contract include two cars provided by the VAF, a country club membership, a suite and 10 season tickets for football, and eight season tickets for men's basketball games.
Should Elliott elect to opt out of the deal for another school, there is an $8 million buyout that shrinks by $2 million per year.
Support JerryRatcliffe.com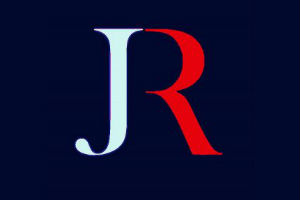 Make a one-time or recurring gift to support JerryRatcliffe.com online below. Your gift is not tax-deductible. Thank you for your support of JerryRatcliffe.com and the "Jerry Ratcliffe Show" podcast!