Diakite, Key Ready To Lead New-Look 'Hoos
By Scott Ratcliffe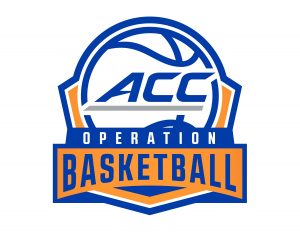 CHARLOTTE — Defending national champion Virginia will have a bit of a different look and feel to the roster with the departures of the "Big Three" of De'Andre Hunter, Ty Jerome and Kyle Guy, along with longtime starting center Jack Salt, all of whom will be playing professionally this fall.
So just how different will UVA look on the Carrier Dome floor in a little less than a month? Hunter, Jerome and Guy were core contributors that accounted for 62 percent (44.2 of 71.4 ppg) of the Cavaliers' scoring last season, while Salt's patented screens, rebounding, interior defense and overall heart and desire will all be sorely missed.
"With them gone, we all have to step up our role, step up our game, step up our leadership, our play," UVA senior forward Braxton Key said at the annual ACC Operation Basketball on Tuesday.
If there's one coach in college basketball that can find the right pieces and the right ways to fill those empty spaces, it's Wahoo coach Tony Bennett. Entering his 11th season — now with a championship banner and trophy to boot — Bennett has worked wonders when it comes to developing his players in his system, and he's got an interesting blend of experience and budding talent to work with in 2019-20.
The leadership falls into the collective hands of seniors Mamadi Diakite and Key, along with 7-foot-1 redshirt junior Jay Huff and sophomore point guard Kihei Clark. Diakite and Key were chosen to represent the Cavaliers at the conference's preseason get-together.
The quartet serves as the only returning 'Hoos to average nine-plus minutes per game a season ago. All four saw substantial playing time in ACC competition and each will be seeing an increased role this season.
"A lot of guys have a lot of things to prove," said Key, who also admitted that the 'Hoos will be ready for every opponent's best shot to knock off the defending champs. "Myself, Mamadi, Jay, Kihei — we all went from kind-of role players last year to now, we're stepping into I guess you could call it the 'limelight' roles, so we're excited for that.
"And also, a lot of people are writing us off, saying we're a rebuilding team that's just going to be an average team — but we're not here for that. We know we're strong and what we're capable of, and we're going to attack every day like it's our last."
No championship hangover there.
The 'Hoos will have to score in the paint with more efficiency and perhaps not depend on the 3-point shot as much as a year ago, although they'll have plenty of guys who are capable of knocking down the long ball.
One of the most notable changes pointed out by Diakite on Tuesday was that the team may stray from the "mover-blocker" offensive sets that were so prevalent in 2018-19, when the bigs would be setting screens for the sharpshooting guards and wings who were continually running through/around them. There are new things in store offensively with the addition of new director of player development Kirk Penney, who played in the 2000 Final Four under Tony's dad, Dick Bennett, at Wisconsin.
Diakite said he loves any challenge, and explained that the coaching staff has implemented a few new plays and sets that fans will have to see for themselves when the season tips off in November.
Diakite and Key said they have both been working hard on their outside shot, and we all know that Huff and Clark can score from the perimeter from time to time. Huff will see his minutes increase after a full healthy offseason, while Clark will build off of an impressive first year that was highlighted by one of the most memorable plays in college hoops history — "the pass" to Diakite in the waning seconds of regulation against Purdue in the Elite Eight.
Key proved he could do a little of everything, but was not exactly asked to score much in his first year with the program when the Big Three was on the floor. He realizes that is all about to change, however, and he's excited for that kind of responsibility.
"Yes, I'm ready," he said with an ear-to-ear grin. "It's my last year of college basketball so I'm definitely excited for [more opportunities to score]."
Always known more for his shot blocking and defensive presence, Diakite's offensive contributions were crucial down the stretch of the regular season and into the postseason — with obviously none more important than "The Shot" against the Boilermakers. So what will the blonde-haired big man do for an encore?
"I've learned a lot of things," said Diakite, who tested the waters of the NBA before deciding to return for one more year, adding that he knows he needs to be more versatile for the overall success of the team. "How about this — we'll see when the season starts … It will be fun, that's what I can promise."
Key has seen a ton of improvement in Diakite's game since April, and revealed that he will indeed have a few more tricks up his sleeve.
"Mamadi's grown so much," said Key. "You saw how he ended the season last year — with not just the Final Four, but all the [NCAA Tournament] games — he had six great games. I don't think he had one bad game and he's only picked up from there and added more to his game.
"When he's one-on-one, he's scoring pretty much every time — except when I'm guarding him, of course," Key laughed. "But he's gotten a lot more comfortable in the offense and a lot more freedom in the offense, and I think it's helped him a lot, confidence-wise and mentally, just to be more aggressive and look for his shots."
Juco transfer guard Tomas Woldetensae (6-5, 196 pounds) should provide an immediate boost in the scoring department as well, as evidenced by his first-team National Junior College Athletic Association All-American selection after putting up 17 points a game (48 percent from downtown) at Indian Hills in Iowa. He sank 103 triples last season, and should be a welcome addition for UVA after losing so much shooting.
Sophomore shooting guard Kody Stattmann (Australia) and redshirt freshman center Francisco Caffaro (Argentina) each spent their offseason competing in the FIBA U19 World Cup, and should also see significant opportunities to contribute, especially following the losses of Marco Anthony (transferred to Utah State) and Francesco Badocchi (left team for personal reasons).
Stattmann has always been known as a shooter, but showed he can do more on the defensive end playing for the Aussies, while Caffaro is like a "Salt 2.0" according to Key, with a little extra offense. He averaged 7 points and 9 rebounds for his country at the World Cup this summer and looks to be a longtime contributor down low for the Wahoos.
As for the incoming freshmen, four-star guard Casey Morsell is likely the newcomer with the most immediate-contributor potential, and is solid on both ends of the floor. Forward Justin McKoy is a 6-8, 220-pounder with a ton of upside, along with 6-11 forward Kadin Shedrick, who could very well redshirt this season with the hopes of working with strength-and-conditioning mastermind Mike Curtis to build onto his 214-pound frame, a la Salt, Huff and others. Diakite has been impressed by all three freshmen.
"They're looking good," Diakite said of the newcomers, going so far as to draw a few comparisons to recent 'Hoos. "Casey Morsell reminds me of Malcolm Brogdon, strong body. He's the only one who can really [defend] Kihei full-court … Justin has come along, he's shooting much better. He's more confident… he reminds me a little bit of Isaiah Wilkins but with more range, more stuff offensively.
"Kadin, he's gonna be a force when he plays — he might redshirt this year… he's inexperienced but he grabs rebounds, he's long, longer than me, he can block shots and he's a good finisher around the basket."
Diakite, who believes this year's team is even better defensively than a season ago, also pointed out that although he has to sit out until next season, Marquette senior transfer forward Sam Hauser has already made an impact on the practice floor.
"I think we're gonna miss Sam a little bit," he said. "Sam looks like a professional player playing amongst kids."
With another strong recruiting class coming in 2020-21, the future is bright in Charlottesville, but first things first. There may be a few new faces, but this year's group is out to prove that UVA is still a contender both in the conference and on the national stage.

Comments