Diakite Named To First Team, Cavaliers Picked Fourth In ACC Preseason Poll
Courtesy UVA Media Relations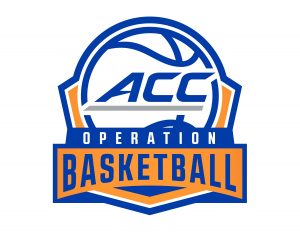 The Virginia men's basketball team was selected fourth by a vote of the media in the ACC Operation Basketball 2019-20 Preseason Poll, announced Thursday.
Duke was voted the league's preseason favorite, followed by North Carolina, Louisville, Virginia and Florida State.
ACC preseason voters selected NC State sixth, followed by Notre Dame, Syracuse, Miami and Pitt. Clemson was picked 11th, while Georgia Tech, Boston College, Virginia Tech and Wake Forest rounded out the voting.
The Cavaliers' Mamadi Diakite (Conakry, Guinea) joined preseason ACC Player of the Year Jordan Nwora (Louisville), Tre Jones (Duke), Cole Anthony (North Carolina) and John Mooney (Notre Dame) on the preseason All-ACC first team.
Virginia opens the regular season Wednesday, Nov. 6 at Syracuse. Tipoff at Carrier Dome is set for 9 p.m. on the ACC Network.
ACC Operation Basketball 2019-20 Preseason Poll
(First-place votes in parenthesis)
Team & Points
1. Duke (51), 1564
2. North Carolina (19), 1493
3. Louisville (29), 1448
4. Virginia (12), 1405
5. Florida State, 1157
6. NC State, 1038
7. Notre Dame, 915
8. Syracuse, 910
9. Miami, 768
10. Pitt, 577
11. Clemson, 564
12. Georgia Tech, 437
13. Boston College, 382
14. Virginia Tech, 334
15. Wake Forest, 328
2019-20 Preseason All-ACC Teams (votes in parenthesis)
First Team
Jordan Nwora, Louisville, 95
Tre Jones, Duke, 89
Cole Anthony, North Carolina, 81
John Mooney, Notre Dame, 51
Mamadi Diakite, Virginia, 49
Second Team
Markell Johnson, NC State, 39
Vernon Carey Jr., Duke, 19
Chris Lykes, Miami, 18
Garrison Brooks, North Carolina, 11
Trent Forrest, Florida State, 11
Preseason ACC Player of the Year
Jordan Nwora, Louisville, 55
Cole Anthony, North Carolina, 31
Tre Jones, Duke, 19
John Mooney, Notre Dame, 3
Mamadi Diakite, Virginia, 2
Markell Johnson, NC State, 1
Preseason ACC Freshman of the Year
Cole Anthony, North Carolina, 89
Vernon Carey Jr., Duke, 8
Wendell Moore Jr., Duke, 5
Casey Morsell, Virginia, 3
Cassius Stanley, Duke, 3
Matthew Hurt, Duke, 3

Comments