Don't expect Armstrong to play against Notre Dame tonight
By Jerry Ratcliffe
For the past week, I've been bombarded with questions about Brennan Armstrong's status. Will he play against seventh-ranked Notre Dame tonight, or not?
I've heard all kinds of theories. ABC wouldn't have chosen this game for prime time if it didn't think Armstrong would play. Broken ribs can't heal in two weeks. On and on and on.
My opinion: I don't think Armstrong will play tonight against the Irish.
Personally, I wish he would because I would like to see his arm against the Irish. As tough a guy as Armstrong is, I think it's a good decision to hold him out of this game, not only for his health, but for what lies ahead for Virginia.
Sure, a potential upset over Notre Dame, only a 5.5-point favorite, would be an incredible feather in Virginia's cap. The Cavaliers haven't knocked off a Top 10 team since Al Groh's Wahoos upset No. 4 Florida State in 2005.
Still, is it worth playing Armstrong, risking possible further injury issues, and losing him for the season? We know he has practiced. We know he has tried a flak jacket and he felt it was too bulky to manuever. What if he plays and takes another lick to his ribs?
Smarter to sit this one out, as tempting as it is to play, and let him heal for another week. Let him get as healthy as he can for next week's game at Pitt, which will essentially be for the ACC's Coastal Division title and a chance to play in the ACC Championship game.
An upset win over Notre Dame would catch national attention for the program. What matters more is a chance to win two Coastal titles in three years (2020, of course, was the pandemic year, and there was no Coastal race).
Perhaps I'm wrong. Perhaps my reading tea leaves capabilities are not that good. Hope Armstrong is healthy and plays tonight, but I just don't think he's physically ready and worth risking.
Yeah, I know, bummer.
Support JerryRatcliffe.com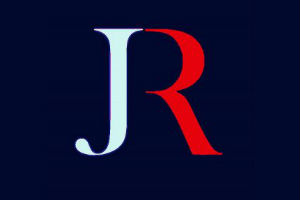 Make a one-time or recurring gift to support JerryRatcliffe.com online below. Your gift is not tax-deductible. Thank you for your support of JerryRatcliffe.com and the "Jerry Ratcliffe Show" podcast!