ECU's leading scorer 'excited' about virtual meeting with Tony Bennett
By Jerry Ratcliffe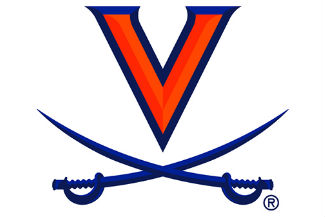 There's at least one player in the NCAA transfer portal who is excited about talking with Virginia.
Jayden Gardner, a 6-foot-8, power forward who led East Carolina in scoring and rebounding last season, said that he was excited to talk to UVA coach Tony Bennett on Tuesday during a virtual meeting.
Gardner averaged 18 points and 8.3 rebounds per game for the Pirates and ended his career with ECU as the eighth-leading scorer in school history. He was second in the AAC (same conference as Houston, Cincinnati, Memphis and Wichita State) in scoring, rebounding and minutes played. He was also among the league leaders in field goal percentage, free throw percentage and offensive rebounds.
Gardner said that Bennett told him that the Cavaliers both wanted and needed him in their program, and emphasized how UVA would use him. Bennett also explained how Virginia's program, known for developing players, could help him get to the next level.
The former ECU star also has scheduled a virtual meeting with Miami coach Jim Larranaga on Thursday and hopes to do the same with Notre Dame coach Mike Brey. He has already had a virtual with NC State. All four schools have offered the North Carolina native.
Gardner is a 50 percent shooter whose season highlight was a 21-point, 15-rebound performance against Houston, which was an Elite Eight team.
He would be a good fit for the Cavaliers and help UVA restore a frontcourt presence in the wake of losing Sam Hauser and Jay Huff to graduation, along with Justin McKoy's entering the transfer portal.
Meanwhile, Florida transfer guard Noah Locke, a 6-3, junior guard who has some history with Virginia, has confirmed that the Cavaliers have reached out to him.
However, so has a jillion other programs, including: NC State, Louisville, UNC, Clemson, Alabama, Kansas, UCLA and others.
Locke came to Florida as a 4-Star recruit. During his three-year career with the Gators, he averaged around 10 points per game. He is part of the Florida exodus as the Gators had four players enter the transfer portal over a three-day period.
Comments