Eli Hanback talks UVA football on this week's 'Jerry Ratcliffe Show'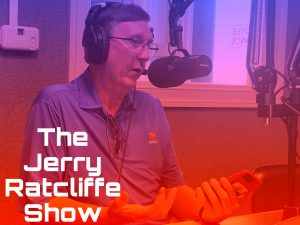 On this week's podcasted version of the "Jerry Ratcliffe Show," Hootie welcomes former UVA defensive standout Eli Hanback, who shares emotions on ending the streak against Virginia Tech last November, and helping build the Cavaliers program into a winner. Also, Dr. David Diduch of UVA Ortho talks about how similar Charles Snowden's and Bryce Hall's injuries were. Coach Criz has some interesting football recruiting notes.
About Hootie
Jerry Ratcliffe established a reputation in covering University of Virginia athletics and the Atlantic Coast Conference in addition to many other sports during four decades, and brings to JerryRatcliffe.com his vast experience and knowledge.
Ratcliffe, who is a frequent guest on radio shows around the state, ACC, and nation (including ESPNU, Mad Dog Radio Network, and the NFL Network on XM Sirius radio), is now hosting his own show, appropriately named "The Jerry Ratcliffe Show," which currently airs every Saturday morning from 7-8 a.m. on WINA (AM 1070) and from 9-10 a.m. on ESPN Charlottesville, 102.9 FM.
Ratcliffe teamed up with Chris Graham, Zach Pereles and Scott German of the Augusta Free Press to co-author Team of Destiny: Inside Virginia Basketball's Run to the 2019 National Championship. Ratcliffe is also the author of The University of Virginia Football Vault: The History of the Cavaliers, which was a huge hit among Wahoo fans.

Comments