Elliott believes WR Wicks has no limit on how good he can be
By Jerry Ratcliffe
When Dontayvion Wicks broke Herman Moore's 30-year record for most reception yards in a season last year, Virginia fans knew they had something special.
After missing the 2020 season with an injury, '21 was his coming-out party, and man, did he deliver. Fifty seven catches for 1,203 yards, nine touchdowns and All-ACC first team as a sophomore.
His 21.1 yards-per-catch average led the conference and was fifth nationally. The Louisiana native has NFL DNA as evidenced by some spectacular catches last season, including an unforgettable snare, flat on his back in the Miami end zone for a TD, a grab that was No. 1 on SportsCenter.
It didn't take new UVA coach Tony Elliott long to figure out what a prize he had inherited after watching video of Wicks' season, which earned the receiver Pro Football Network's honorable mention All-American.
"I told [Wicks] he's as good as the guys that I've been around for the last 11 years from a talent standpoint," Elliott said after assessing Wicks' spring.
Elliott, by the way, was once a wide receiver at Clemson, and coached wide receivers while also serving as the Tigers' offensive coordinator for 11 seasons prior to taking his first head coaching gig at Virginia in December. Oh, and he coached eight Clemson wide receivers that all have current NFL addresses, including Sammy Watkins, DeAndre Hopkins, Tee Higgins, Amari Rodgers and Hunter Renfro.
"Tay (Wicks) has the speed, he's got the short-area quickness, he's got the natural hands," Elliott said. "He' a tough guy. So he's got it all. The biggest thing with him is he was a guy that was one foot in the water because he has success and he knows he's the best [receiver] returning.
"My coaching style is I'm going at the best one and I'm coaching the best one harder than anybody else because in order for us to be the team that we want to be, the best players have got to be the hardest workers. They've got to lead every single day."
Elliott has a philosophy that his players can't put just one foot in the pool. They must be "all in," both feet. The coach said that at first he sensed a little bit of resistance from Wicks, but is now proud of the way the junior receiver has responded.
Wicks said after last Saturday's spring game that there were "adjustments I had to make," and that Elliott told him "I have great potential, that it's small details that separate me from everybody else," and that as good as last season was to "let last year go."
Elliott has noted the change in the star receiver.
"I've seen [improvement] in every area of his life, his commitment and engagement in the classroom," the coach said. "He's trying to lead. His body language is a lot better from when we first started, so I'm pleased with his spring, but I think he still has another step that he can take because he has a chance to be as good as anyone I've been around from a talent standpoint … but he's got to make that commitment that he wants to be the best at everything that he does everytime he steps on the field."
Wicks, who had catches of 30, 35, 49, 22, 39, 27, 77, 36 and 27 yards during the course of the season, tied a UVA record (with Germaine Crowell) for most 100-plus receiving yard games in a season with six. His 77-yard catch-and-run vs. Georgia Tech was the Cavaliers' longest play of last season.
In that game, he hauled in six catches for 168 yards and two touchdowns.
Wicks said that while he specializes in deep catches, this year's attack may focus more on shorter, timing routes, something he plans working on with quarterback Brennan Armstrong over the summer along with UVA's other receivers.
"That's when we build chemistry," Wicks said.
That's when Wicks makes the next step of being all he can be and joining Elliott's elite list of the best he's coached.
Support JerryRatcliffe.com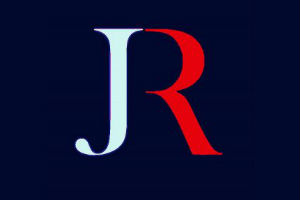 Make a one-time or recurring gift to support JerryRatcliffe.com online below. Your gift is not tax-deductible. Thank you for your support of JerryRatcliffe.com and the "Jerry Ratcliffe Show" podcast!