Elliott has come-to-Jesus meeting with special teams, demands more from his best; Woolfolk my be punt-return man
By Jerry Ratcliffe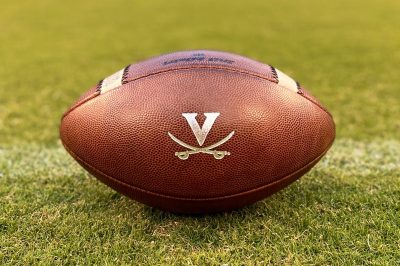 Let's face it, Virginia's special teams are not er … uh… so special, and blunders by those units could have, and should have cost the Cavaliers a win in Atlanta last week.
With a new freshman kicker, UVA left seven points on the field with two missed field goals (29 and 39 yards) and an extra point. A blocked punt gave Georgia Tech the ball on the UVA 36, but the Yellow Jackets' offense was so inept, they couldn't capitalize on the mistake.
While Tony Elliott was happy to escape Atlanta with a win, he wasn't pleased with the special-teams aspect of his team's play.
"I think we had to have a come-to-Jesus with the team," Elliott said at his weekly press conference Tuesday afternoon. "Something I've been stressing from day one is the buy in you have to have from your best players and your most talented players on special teams."
Many successful coaches play some of their very best players on special teams, something a lot of fans don't notice until one of those players gets injured and then they question why was the guy playing special teams. Why? Because that's what the vast majority of coaches do.
Elliott had to play some younger, inexperienced players on special teams at Georgia Tech because his best defensive player, All-ACC linebacker Nick Jackson, and linebacker Josh Ahern were banged up.
In fact, Elliott said he had to go back to the drawing board and "fire" some players because of their lack of performance on special teams, most notably linebacker James Jackson.
"The approach I'm taking now is that I'll rest you on offense and defense before special teams because those are critical," Elliott said. "I told the team that we should have lost the game based off how we played on special teams. You miss field goals and extra points, getting punts blocked, you should lose the football game from a special-teams standpoint. Luckily, defense created some turnovers."
During his film prep for Georgia Tech, Elliott was reviewing Tech's game against Clemson and suddenly stopped the video when he saw several of the Tigers' top players, all high draft picks, playing special teams.
"When you [watch video] of our special teams, I'm having to beg guys to go give the effort on special teams," Elliott said. "I've had to fire some of the older guys because I'm just not getting the effort. And now we're playing with younger guys, no offense to them, but they just haven't played. They don't have game experience."
Elliott said to heck with that, and he's pushing the better, experienced players, like James Jackson, back on the field on special-teams units.
"James Jackson is going to be a really good football player," the coach said. "He's probably the most talented of all the linebackers. But he was playing on kickoff. He was playing on punt. He wasn't giving the same effort. He was kind of taking those plays off because he was conserving himself for defense.
"I ended up firing him to make a point. Now, I'm going to demand it and we're going to get it. I think the guys now see that you can lose games on special teams. So going forward, you'll see more of the guys that are playing on offense and defense out there contributing on special teams."
One of those guys could be backup quarterback Jay Woolfolk, who has been seeing action in practice as a punt returner. Woolfolk, who is a dynamic runner with the ball in his hands, hasn't seen much action this season.
He could give Virginia another threat as a punt returner, especially with Billy Kemp at about 75-percent health at the moment.
Elliott said Woolfolk is definitely UVA's quarterback of the future, but wouldn't mind getting some benefits of his athleticism now.
"Billy is out there giving us everything he has, and I'm really proud of him for gutting it out, but Jay was going to get an opportunity," Elliott said. "He reminds me a lot of Will Taylor at Clemson. Baseball guy that came in as a quarterback. Jay is very dynamic with the football in his hands.
"If you watch him go track the ball, he's so natural at tracking the ball because he's a baseball player."
Woolfolk wasn't available at Georgia Tech, or fans would have likely seen him in that returner's role. Last Thursday, Woolfolk felt something in his knee during a non-contact session, but an MRI showed that it was something he had in high school.
Still, the knee was swollen and sore, and so UVA decided not to dress him at Georgia Tech, which disappointed Woolfolk because he was going to see some action.
That could come this Saturday against Miami. Woolfolk is back at practice, running full speed.
WEDNESDAY: Defense saved the day in Atlanta, can they do it again vs. Miami?