Elliott: He was sold on Virginia when Dabo told him it was a Perfect Fit
By Jerry Ratcliffe
It's no secret that Clemson coach Dabo Swinney considers himself a father figure to new Virginia hire Tony Elliott. They were together for 11 years as Swinney built the Tigers into a national football power.
Elliott, who was Clemson's offensive play-caller for the last seven years, has been offered head coaching jobs before UVA's position became available a little more than a week ago. So when Virginia athletics director Carla Williams approached the Tigers' offensive coordinator about replacing Bronco Mendenhall, it was only natural that Elliott reached out for Swinney's counsel.
"[Swinney] has been the one that's helped me stay patient, to look for the right fit, to make sure that I get into a situation where there's alignment," Elliott said Monday afternoon during his introductory press conference outside the George Welsh indoor practice facility.
"There are jobs that he would give me his blessing on, and there were jobs that he wouldn't give me his blessing on, and when I heard him say that he felt like Virginia was the perfect fit for Tony Elliott, then that's all I needed to hear."
Elliott made friends easily during his first meeting with Wahoo Nation. Several present players, former players _ some of them legends _ and program supporters, all liked what they heard from their new head football coach. He won the room, a very big room because it was held outdoors amid moderate temperatures for mid-December.
Elliott has turned down some good jobs in the past, including Auburn and Tennessee. What made this time different, what made him bite?
After all, he would be inheriting a program that had enjoyed only three winning seasons over the past 16 years, has the worst football support facilities in the 14-member ACC, has had lousy attendance, and has lost its grip in recruiting the Commonwealth and has tough academic standards.
Even AD Williams cracked that she had been "brutally honest" with Elliott about UVA's facilities, shown him photographs of the facilities, even took him on a tour, "and he still chose to come," drawing laughter from the crowd.
Elliott responded to the challenges with positive answers about how he hopes to do something special at Virginia and to prove to the college football world that it's possible to win at a high-caliber institution.
"I sat down probably three years ago an kind of outlined really what I was looking for, and I made mention of those things, the high standards academically, the ability to recruit high-character young men, the conference, the ability to play in a championship-level conference, alignment, and then just a shared vision," Elliott said.
"For me, I'd been looking for those things, and part of the process. It happened so fast, and very rarely do you have an opportunity to get to know the people that you're getting ready to hitch your saddle to. This year, this cycle allowed me to explore more options because [Clemson] wasn't in a situation. I might not be here (had Clemson been involved in the College Football Playoffs), because I would have stayed loyal to my values of my team of not interviewing while we're on a championship run."
Facilities have been an issue around Virginia dating back to the beginning of this century when Al Groh warned the administration that while the ACC had expanded with many schools that had a successful tradition in football, that UVA had not done anything to enhance its own program. Groh said, "We're one misstep from being Duke."
George Welsh, who had retired after the 2000 season, but still hung around the program he had built, had also said that Virginia had really fallen behind the rest of the ACC in terms of facilities, a notion echoed by Bronco Mendenhall upon his introductory press conference six years ago.
"First and foremost, we're not going to make any excuses," Elliott said of facilities. "We're going to be appreciative of what we've got because in order for you to appreciate and be good stewards of the big things, you've got to be good stewards of the little things. So the focus for us is going to be about building the team."
Elliott said he was aware that the school's Board of Visitors unanimously approved $10.3 million in funding toward the beginning of construction to a new football support building for the program, but he wants to build his team's culture before the building goes up.
"Bricks and mortar is nice and the young people want to see bricks and mortar, but we all know that's not what makes a home," the new coach said. "It's the people inside, so we've got to establish that first and build. As we build, then we'll continue to branch out, but we're going to take it one step at a time."
Elliott met with Virginia's team on Sunday night and believed it was a positive gathering and that the team was engaged. He wanted to let them know who he was and what he was all about, what direction the program is heading and then directed them to "finish" the season under the leadership to Mendenhall, who will coach the Cavaliers in the Wasabi Fenway Bowl in Boston on Dec. 29 against SMU.
Elliott met with Mendenhall and was impressed with the Cavaliers' former coach, who just stepped down at the end of the season. Elliott will observe the team as it prepares for the bowl game, but doesn't want to be a distraction.
In terms of his offensive and defensive philosophy, Elliott put it plain and simple.
"I want to score and I want to stop people," he said amid another round of laughter from onlookers.
"So my background is a two-back, no-huddle spread," Elliott explained about his offense. "But if you've watched over the years, it has been very multiple and I think you have to adapt your system to the personnel that you have. I told the guys last night, the offense that they run here, man, it's always been intriguing to me, so it's going to be fun to be able to watch these guys practice and prepare."
Defensively, Elliott wants to be known for a controlled aggressive defense, meaning that Virginia is aggressive, but under control, sound, 11 hats to the football, plus being very good at disguising coverages.
"We can be multiple, find ways to disrupt the decision maker and then stop the run."
The academics at Virginia has been a challenge over the decades and coaches have learned to embrace it. As Hall of Famer Welsh once put it, "I learned a long time ago not to fight academics."
Elliott won't either.
There's two lines of thinking out there and one of them is that a football program can't do both, champion academics and win big at football. Elliott doesn't buy into that philosophy.
"For me, that's what I was looking for, because I think in order to be the best football player, you've got to be the best student, and you can't have one without the other," Elliott said. "They complement each other, and all of those skills are transferable. I'm looking forward to the challenge."
Perhaps his main priority is to begin building a staff, something Elliott described as a unique transition. Unique in terms that he's onboard, the former staff is coaching the bowl game, recruiting and the transfer portal are active. Should he keep some of the former staff? Should he look for assistants with Virginia ties? Should he bring in a completely new staff. Should it be a combination of all of the above?
He addressed the present staff and by watching bowl preparation, he gets a chance to see what they can do and the direction in which he needs to go.
"I'm going to be very patient and make sure first and foremost that I get the right people," Elliott said. "That's going to be the approach. It's not about the X's and O's to start, it's about the people, because at the end of the day this program is going to be about developing young men, and in order to develop young men you've got to have good people in place to pour into their lives and plant the proper seeds."
He told the present staff they'll have an opportunity to be evaluated moving forward. He will get feedback from the players _ he's already talked to some, such as record-setting quarterback Brennan Armstrong _ and he'll talk to Menenhall to get a full understanding of the challenges he's had in building the program.
And, he might even bend Dabo's ear a bit.
"He is like a father to me. Our relationship started in 2003 when he came to Clemson. I was asked to come back for my last year (as a player), and right after the bowl game, Rick Stockstill leaves to take another job, and we're sitting in limbo," Elliott said.
"I was already a graduate and I was debating whether or not I was going to come back and then Coach Swinney came along. He didn't have any reason to believe in me, but I was a former walk-on, wasn't a scholarship guy, asked to come back. There was some dudes coming back in that (wide receiver) room. But he saw something in me and he gave me an opportunity.
"From there, the bond has been strong ever since. He was a mentor."
Still, for all the great advice Swinney has provided Elliott over the years, Elliott couldn't help but bring up the worst advice Swinney gave him.
"The worst advice he gave me was to not get into coaching … he tried to talk me out of it when I was trying to leave the engineering field," Elliott chuckled.
Good thing he didn't listen.
Support JerryRatcliffe.com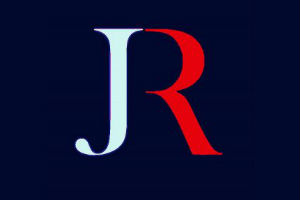 Make a one-time or recurring gift to support JerryRatcliffe.com online below. Your gift is not tax-deductible. Thank you for your support of JerryRatcliffe.com and the "Jerry Ratcliffe Show" podcast!