Elliott: No resentment about Armstrong's exit, focus is on Woolfolk's football-baseball balancing act
By Jerry Ratcliffe
One of the major questions heading into spring football practice in a few weeks will be, who is going to replace Brennan Armstrong as Virginia's quarterback.
Will it be junior Jay Woolfolk or senior transfer Tony Muskett from Springfield via Monmouth? How much will sophomores Delaney Crawford and Davis Lane figure into the equation?
Armstrong, who broke almost every passing and total offense record at UVA before transferring to NC State, ironically will play against the Cavaliers early in the season. Clearly, his exit was one of frustration with his inability to master new coach Tony Elliott's pass system and offense.
There are two camps of thought on that entire scenario, one blaming Elliott and new offensive coordinator Des Kitchings for not adjusting their system to better suit Armstrong's strengths. Elliott said in his defense that he couldn't coach previous offensive coordinator Robert Anae's version of the "Air Raid" offense, something completely foreign to Elliott and Kitchings.
Others lay fault with Armstrong, who had a terrible 2022 season, for his inability to adapt to a new, more basic system. In fact, there may be more to the latter theory because Armstrong was not good enough to turn pro after last season, and even though he shopped himself around the nation via the transfer portal, the only taker was his old coach, Anae, at NC State.
Some of the pro scouts we talked to weren't blown away by Armstrong's passing abilities, mechanics, reading coverages. While he put up great numbers in 2021 in Anae's system, was it more the system than the quarterback? Armstrong's three seasons as UVA's starter, the Cavaliers were a combined 14-18 and never had a winning season.
"Brennan graduated and gave a lot of blood, sweat and tears to this university, and he has every right to make that decision and I support him in wanting to make that decision [to transfer]," Elliott said Wednesday during the February National Signing Day press conference. "I know he was toggling between going pro and seeing what other opportunities were out there and he's earned that right, so I'm happy for him and obviously, it'll probably be some emotions for both sides when that game comes, but once the whistle blows, he'll be a competitor just like any other young man."
Elliott said the same will hold true with former North Carolina safety Cam Kelly, who transferred to Virginia in the offseason.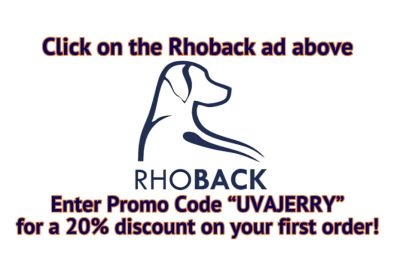 "It's just the space we live in," Elliott said of Armstrong's departure. "I don't take it personal, I don't believe anybody in our facility takes it personal and other players don't take it personal. It's just kind of the space that we're in and we'll compete and then after that game is over, then we'll go back to the relationships that we've got."
Meanwhile, Elliott has to find Armstrong's replacement, and last year Woolfolk was deemed Virginia's quarterback of the future. The former Benedictine star from Chesterfield reminded a lot of fans of Russell Wilson in terms of athletic ability and versatility. Wilson was a product of a Richmond private school and starred in both football and baseball, just as Woolfolk.
Being a two-sport performer at Virginia is complicated, but perhaps not as much as it was for Wilson at NC State, when he eventually left the football program as its starting quarterback and transferred.
Woolfolk is one of UVA's best pitchers in addition to being a candidate to start at quarterback. In fact, Elliott and Cavalier baseball coach Brian O'Connor were scheduled to discuss Woolfolk's spring sometime later Wednesday evening in terms of scheduling.
"I believe Jay has a tremendous future in both football and baseball ahead of him," Elliott said Wednesday. "I think it's a little more defined right now in baseball, so what I told Coach O'Connor was until Feb. 1, you take him, he's yours. Evaluate him and then we'll figure out what it looks like."
O'Connor and his staff will determine whether Woolfolk, who has command of all three pitches, will be a starter or a closer, which could change the scheduling approach for the spring in terms of football.
If he's a starter, football might have more access to Woolfolk as opposed to the role of closer, when he could pitch in multiple games a week.
"From there, we'll determine the amount of actual balls he's throw for us in spring ball," Elliott said. "But the plan is to have him at every spring practice and all the meetings in the mornings, and then he'll do baseball in the evenings.
"He's just not a guy on the team in my opinion. He's a guy that can contribute and help and I want to make sure that he's able to do that at the same time. He's in a quarterback battle."
Woolfolk — who only has a little mop-up duty at quarterback other than his start against seventh-ranked Notre Dame in 2021 — was impressive in a UVA intrasquad scrimmage last August when his ability to run with the ball and scramble was described by Elliott as "electric."
Muskett, who started 23 games at FCS Monmouth, threw for 5,687 yards, 51 touchdowns and completed 64 percent of his passes.
"So [Woolfolk] needs to be there [in spring practice]," Elliott said. "We're going to get as much physical work as we can, but he'll get all the mental work that he needs to be able to compete."
LATER: More UVA football notes, and Elliott talks about picking up the pieces from last November's tragedy.