Elliott: Shooting victim Mike Hollins working out with team, 'could be turned loose' for spring practice
By Jerry Ratcliffe
Senior Virginia running back Mike Hollins is back in school and participating in the football team's winter workouts in anticipation of spring practice according to Coach Tony Elliott, who met with media Wednesday.
Hollins was the lone football survivor of the mass shooting on the UVA campus in early November when suspected shooter Christopher Darnell Jones Jr. allegedly shot and killed three Cavalier players, D'Sean Perry, Lavel Davis Jr. and Devin Chandler. Hollins was shot in the back and underwent two surgeries before being released from UVA Medical Center in late November.
Jones is being held at Charlottesville-Albemarle Regional Jail without bond and has been charged with three counts of second-degree murder along with other charges.
Elliott said Wednesday that he is anticipating that Hollins "could be turned loose," for spring football drills.
"It'll be a situation where we make sure that we monitor it closely and we do what's best for Mike in his progression back," Elliott said.
Hollins is one of several running backs returning to the program, including Clemson transfer Kobe Pace. Hollins' game was starting to come alive shortly before the shootings on Nov. 13. The day before, in a loss to Pitt, Hollins had 23 yards rushing on 8 carries. A week earlier, Hollins posted his best game of the season with 16 carries and 75 yards in an overtime loss to North Carolina.
"Yeah, I'm proud of Mike, really, really proud," Elliott said Wednesday. "Just the perseverance that he showed to get back to where he is, to be working out with the guys, not a ton of restriction, still a little bit limited on some things."
Hollins has battled back from the shooting incident, but it hasn't been easy mentally or physically.
During a December interview with "Good Morning America's" Michael Strahan, Hollins revealed that he pushed his way off the bus after hearing the first shots of gunfire, but then returned.
"Once I got up and the bus was stopping, is when the gunshots started ringing out," Hollins said. "In that moment, I knew we had to get off that bus because it could get a lot worse. Me and another teammate were the only two to get off the bus. I turned back and I look over my shoulder and realize we're the only two running.
"I didn't really think much in that moment. It was just literally an instinct and a reaction to go back."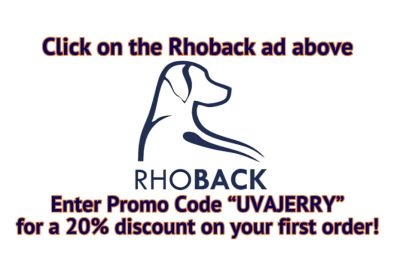 Hollins revealed that he locked eyes with Jones but that Jones didn't say a word.
"It was just a cold look," Hollins said. "I don't know, it was just like a numb look … It was so close and I felt so hopeless and powerless in that moment."
Hollins felt the gunshot to his back, but added, "I knew I wasn't going down without a fight. I found a pre-med student and that was God again. She was there to help me, kept me calm, kept my breathing under control, was checking my pulse until the ambulance came.
"I think I got hit in the small intestine, kidney, and they were trying to see if it damaged my bladder," Hollins said. "By the grace of God, it missed my spine by like two centimeters or something like that."
He didn't find out about his slain teammates until after he recovered in the hospital.
"I've never cried like that before. I mean, I lost a brother that day. I loved Lavel with all my heart. Loved Devin with all my heart. But D'Sean, it was different with him. Man, that was my brother. So it was tragic hearing that he was gone."
Hollins said he didn't know Jones, who had briefly been a walk-on in 2018, but left the team.