Even with broken wrist, Keytaon Thompson keeps producing for Cavaliers
By Jerry Ratcliffe
Anytime Keytaon Thompson's name is brought up to Bronco Mendenhall, the coach can't help but break out into a wide smile.
While Thompson's numbers weren't eye-popping in Virginia's win over Miami, they were significant from the strategic standpoint. The Hurricanes defense was focusing hard on watching where the big receiver/running back lined up, which helped other receivers find openings in the Miami secondary.
Thompson had four catches for 55 yards and made a strong impression on the opening possession when he had back-to-back catches for first downs, then another on the second possession at Miami's 38 in a Cavalier touchdown drive.
He also had three rushes for 47 yards, a 15.7 yards-per-attempt average.
Miami considered him a constant threat, and in reality, he was, as he was targeted 10 times in the passing game.
Also consider that Thompson was playing with a cast on a broken wrist, an injury he suffered in the UNC game. It bothered him in the following game against Wake Forest, but he said earlier last week that he was getting used to it and believed he would still be able to catch the ball.
Certainly the cast probably played a role in a couple of drops he had against Miami, but he still came through in most cases.
"He is UVA football," Mendenhall said about Thompson after the narrow win. "If anyone wants to see what I like or love, and what we're trying to become…"
The coach didn't finish the sentence. He didn't have to.
"He is just relentless in his effort and his positivity and his leadership and his execution and his playmaking," Mendenhall said of the Mississippi State transfer, who came to UVA a year ago as a quarterback. "There's not a person at UVA that represents this institution better than him in any regard.
"He's just exceptional, and I'm lucky to be with him every single day."
Quarterback Brennan Armstrong was startled when Thompson showed up with a cast at practice during Wake Forest game week and hadn't realized his receiver/running back had fractured his wrist.
"He's just a battler, man," Armstrong said. "He loves football. I mean, everyone knows. Everyone calls him the 'Football Player.' He's just that guy. He's a great leader for our team.
"He has so much experience coming here from the SEC as a quarterback, just adding that onto our team on the offensive side is great, and just all the dynamic ways to get the ball to him and what he does, it's just a huge thing."
In five games, Thompson has 125 yards rushing (8.3 yards per carry) and a touchdown to go along with 20 receptions for 287 yards (14.4 yards per catch). That's 11.8 yards per touch, or a first down every touch.
The Wahoos will need every bit of that and perhaps more going forward as they hope to build off the win over Miami.
Support JerryRatcliffe.com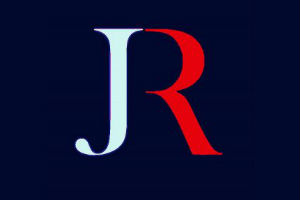 Make a one-time or recurring gift to support JerryRatcliffe.com online below. Your gift is not tax-deductible. Thank you for your support of JerryRatcliffe.com and the "Jerry Ratcliffe Show" podcast!