Faulty Shooting Dooms UVA in Loss to Wake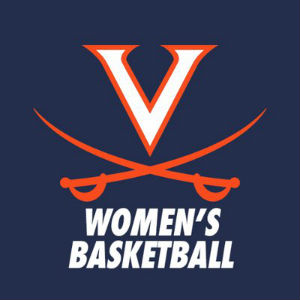 By Kipperly Tidball
In spite of a a second-half rally that put them within four points with less than five minutes to play, Virginia's women dropped a 52-42 game to visiting Wake Forest on Sunday.
UVA (8-12, 2-5 ACC) overcame a 17-point, third-quarter deficit on the strength of a 9-0 run, and got to within 44-40 before the Demon Deacons thwarted the Cavaliers' comeback with their own 8-2 run to capture their first ACC win of the season.
"Tough one for us," Virginia coach Tina Thompson said. "We had a really difficult time putting the ball in the basket, a little uncharacteristic for us for that long of a period of time."
Thompson's team shot a mere 29.5 percent (15-58) from the field and 15 percent (3-20) on 3-pointers. Prior to Sunday, the Cavaliers' average from the field was 36.1 percent on field goals and 31 from beyond the arc.
Wake Forest (10-10, 1-6), by contrast, made good on 37 percent (20-54) of its field goals and 22.2 percent (4-18) of long shots.
Even more uncharacteristic was free-throw shooting. Virginia entered the game ranked fourth in the ACC from the line with a season average of 76.1 percent. Three players average more than 70 percent while another four players average more than 80 percent.
Against the Deacons, the Cavaliers made 9 of 16 (56.3 percent) of free throws while Wake Forest hit 8 of 12 (66.7 percent).
"You just have to stay confident and keep shooting," said junior Jocelyn Willoughby in response to her team's inability to convert shots from the field. "You can't really change whether it goes in or it doesn't. I feel like it's worse if I'm giving them up and showing that I'm not confident taking shots. We have to take them. Unfortunately, they weren't going in, but hopefully next game it's different."
Thompson believed the game would have looked different if her team had shot the ball better.
"We did the stuff that we were supposed to defensively," Thompson said. "If we make shots and control the defensive boards, which is characteristic of us, then it's a totally different game. It's the reason why we were able to get into this game.
"We are going to defend," Thompson continued. "Our effort never changes defensively, so teams are going to have to be better offensively, but we're still going to have the same effort day in and day out. If the ball goes in the basket for us tonight, then I think it's a much different outcome."
Willoughby agreed.
"I think it's a different story if we're scoring, but we were not getting stops and I think that's part of what hurt us today. Just not getting those defensive rebounds and letting them get offensive ones and converting those."
The Cavaliers, who average 38.2 rebounds per game were beaten on the boards, 48-33 by the Deacs.
Thompson said the difference in rebounding was more a lack of concentration than a lack of effort.
"I think that there are things that we did not specifically do certain things that would allow us to give ourselves a chance to win this game," the coach said. "Go back and look at film. There were several times when we boxed out. We needed to do it every single time, and we didn't do that."
On a positive note, Virginia was able to create 13 fast breaks compared to only three by Wake Forest.
Also, the Cavaliers stole the ball 11 times, double their average. Sophomore guard Brianna Tinsley was responsible for five of those steals, a new career-high.
Junior guard Dominique Toussaint, the only Cavalier scoring in double figures, tied her career-high of 19 for the fourth time.
Wake Forest sophomore Ivana Raca of Serbia, the only other player in the game to score in double-figures, finished the game with 21 points.
Virginia faces back-to-back road games next week, at No. 13 Syracuse on Thursday, and No. 23 Miami on Sunday.
"We're definitely not going to look two games ahead at all," Thompson said of the road trips. "I mean we are going to focus on our next game. It's what we always do. We take one day at a time, and we'll work on the things we thought were an issue for us in tonight's game and just kind of reiterate some things and focus on ourselves.
"One thing that I don't ever want is for us to not be who we are," Thompson added. "We will concentrate on taking teams out of their comfort zone, but we're not going to change anything about who our kids are. We're going to provide them with the same plays, the same shots, put them in positions to do the things that they do well and be confident that in our next game they're going to execute them and the ball is going to go in the basket. We didn't make them tonight, but that doesn't mean that we won't make them tomorrow."
To view the box score, click here.

Comments