Field Hockey: Virginia advances to ACC Semifinals with 2-0 win against BC
Courtesy UVA Media Relations
The five-seed Virginia field hockey team (11-7) opened the 2021 ACC Field Hockey Championship with a 2-0 victory against four-seed Boston College (12-6) on Thursday in a quarterfinal game played at J.S. Coyne Stadium in Syracuse, N.Y.
Virginia advances to play top-seeded Louisville (16-2) on Friday (Nov. 5) in the semifinals. That game will begin at 1 p.m.
The start of the game was delayed 1:20 after a freak pop-up storm blanked the field in snow and hail. With temperatures in the low 40's when it began, the game itself was played under clear skies.
Sophomore Laura Janssen scored what would be the game-winning goal 11:27 into the contest. Janssen was wide open in front of the net when she received a pass from junior Danielle Husar. Janssen took on the goalie one-on-one, knocking her shot past the keeper and into the corner of the net.
Grad student Rachel Robinson doubled the Cavalier advantage with 7:11 remaining in the first half. Senior Amber Ezechiels took a hard shot from the top of the circle on a penalty corner, but her attempt was saved. Robinson picked up the ball off the rebound and worked to get it past the outstretched goalie and into the net.
The Eagles' best chance of scoring came two minutes later when they were awarded a penalty stroke. Sky Caron took the attempt, which was saved by freshman goalie Tyler Kennedy.
Boston College stepped up their attack after halftime, taking three shots to the Cavaliers' one in the third quarter. The Eagles added an extra attacker in the final minutes of the game, pulling their goalie with 3:36 remaining. They earned a penalty corner with 1:45 remaining, but the attempt went wide. The Cavalier defense held on for the shut out.
"We're very happy to be advancing to the semifinals tomorrow," UVA coach Michele Madison said. "We started the game well. I thought that mattered, how we started. We were able to maintain that intensity. Of course, you're not going to keep a team as good as Boston College out of opportunities, but we did what we had to do. Now we have to go back to the hotel, get rested, recovered and make a new game plan for Louisville."
Support JerryRatcliffe.com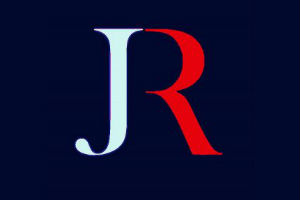 Make a one-time or recurring gift to support JerryRatcliffe.com online below. Your gift is not tax-deductible. Thank you for your support of JerryRatcliffe.com and the "Jerry Ratcliffe Show" podcast!