Field Hockey: Virginia wins in a shootout to advance to ACC Final
Courtesy UVA Media Relations
The 5-seed Virginia field hockey team (12-7) eliminated top-seeded Louisville (16-3) from the 2021 ACC Field Hockey Championship with a 2-1 shootout victory on Friday in a semifinal game played at J.S. Coyne Stadium in Syracuse, N.Y.
Virginia advances to Sunday's championship match where they will face 3-seed North Carolina (12-6). That game begins at 12 p.m.
The Cavaliers came out firing, outshooting Louisville 9-2 in the first half. Virginia's focused attack paid off in the second quarter when UVA was awarded a penalty stroke. Grad student Rachel Robinson took the stroke, shooting the ball into the upper corner of the net with 7:06 remaining in the half to give UVA a 1-0 lead.
Louisville went hard on the attack in the third quarter, but still could not cross the goal plane. They finally struck paydirt five minutes into the fourth quarter, scoring on a penalty corner.
Virginia seemed to re-take the lead with 4:36 remaining in the game when a shot by Robinson went into the cage, but the play was reviewed and the goal overturned because of obstruction.
In the first overtime, Virginia had a prime opportunity when a Louisville player was given a yellow card with 5:06 remaining in the period, giving UVA a 6-on-5 advantage. The player-up edge only lasted two minutes as a Cavalier received a yellow card with 3:17 remaining in the first OT. Louisville's Aimee Plumb took a hard shot at the goal with 1:39 remaining, but freshman goalkeeper Tyler Kennedy knocked away the attempt with her glove.
Neither team managed a shot in the second overtime, forcing the shootout.
Virginia went up 2-1 in the strokes, but Louisville came back to tie it at 3-3. Both teams made their fifth attempt to send it to sudden death. Louisville shot first in the extra strokes, with Kennedy stopping an attempt by Charlie van Oirschot. Junior Laura Janssen, who had made UVA's first attempt in the initial shootout, was first on the line again for the Cavaliers, converting her attempt to win the game.
Support JerryRatcliffe.com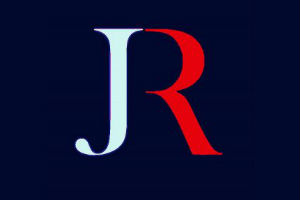 Make a one-time or recurring gift to support JerryRatcliffe.com online below. Your gift is not tax-deductible. Thank you for your support of JerryRatcliffe.com and the "Jerry Ratcliffe Show" podcast!