Fields out for training camp with broken foot; Walker Jr. should return in September
By Jerry Ratcliffe
Tony Elliott and his coaching staff met with media on Thursday and the first-year Virginia head coach said his team is fairly healthy heading into next Wednesday's first practice.
There are a few exceptions: wide receiver Malachi Fields, running back Ronnie Walker Jr., place-kicker Justin Duenkel and incoming freshman wide receiver Dakota Twitty will all miss August training camp either due to injuries or recovery from injuries.
"Malachi is not going to be with us in terms of practicing this fall camp," Elliott said. "He broke a bone in his foot and had to have surgery.
"Ronnie Walker looks good but not quite where he needs to be yet from a change-of-direction standpoint, but looks good straight ahead."
Coaches said that originally, doctors predicted Walker would not be ready to return to action until sometime in October, but he is ahead of schedule in his rehab and is now projected to return sometime in September. 
Duenkel missed spring with an injury, and Twitty suffered an ACL and won't be active in camp.
Players finished strength and conditioning work Thursday, and Elliott decided to give them a few days off before fall camp opens next week. The coaching staff has been tied up in meetings for the past several days, getting on the same page for all pre-camp planning.
Elliott said, "I've got that feeling in my stomach," that all football people have when the season is rapidly approaching, and added that when he watched some of the Cavaliers running Thursday morning, he liked what he saw.
"It's a different looking football team than when we left in the spring," Elliott said. "The numbers look a lot better, but the body types look really good. You can tell these guys have bought into the strength and conditioning and the nutrition aspect of the program."
The new head coach, who was Clemson's offensive coordinator the past 11 years, has spent a lot of time making out calendars for practice schedules to adjust to players' schedules.
"Summer class schedules carry over to the 13th, so we really only have one week of camp where I have everybody captured to really bring the team together," Elliott said. "So that's a little bit different, but we're not going to make any excuses."
His decision was to practice at 6:30 in the morning or to go at 6 p.m., and the coach decided he would rather have the players focus on their academics first, get in their weight lifting, have good meetings and then practice in the evenings.
"The first week we're practicing around a couple of grad students who have late classes and then the next week, the grad students are done. So, then we're practicing around a group of guys who have mid-day classes and then, once we get them all together, we need to get out in the heat a little bit."
Support JerryRatcliffe.com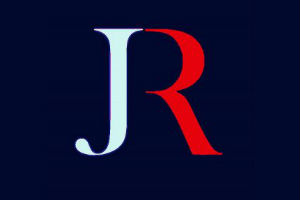 Make a one-time or recurring gift to support JerryRatcliffe.com online below. Your gift is not tax-deductible. Thank you for your support of JerryRatcliffe.com and the "Jerry Ratcliffe Show" podcast!