Final Four Notebook: 'Hoos Getting Adjusted To U.S. Bank Stadium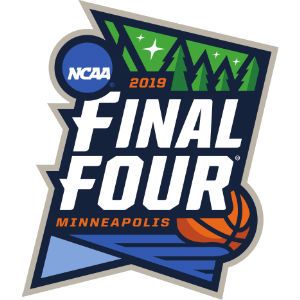 By Scott Ratcliffe
MINNEAPOLIS — When Virginia tips off against Auburn in tonight's Final Four at U.S. Bank Stadium, both the Cavaliers and Tigers can say that at least they've had a few opportunities to practice and get a feel for the court, which essentially is sitting atop a football field.
Each of the participating schools were allotted an optional, closed practice on both Thursday (90 minutes) and Friday (50 minutes, with fans looking on) to get their players adjusted to the sight lines, background, uniqueness and spaciousness of this weekend's host site, which doubles as the home of the NFL's Minnesota Vikings.
"I'm not sure that's always the case," UVA coach Tony Bennett said of the ability to get some shots up on the playing surface prior to Saturday's games. "I know it wasn't when I came [to the Final Four] as a volunteer manager 19 years ago, but I'm not sure."
UVA junior guard Kyle Guy said that getting adjusted to the stadium's environment is really all about believing in your shooting ability and having confidence, regardless of the backdrop.
"You have to be confident in yourself and your teammates have to be confident in you," said Guy, "and with that confidence, it doesn't matter where you're shooting. You could be shooting at Rucker Park in Harlem or you could be shooting in a football stadium."
Backcourt mate Ty Jerome agreed, and added that a key will also be "focusing on the things in the game you can control."
Wahoo forward Braxton Key pointed out that playing in Syracuse's Carrier Dome gives Virginia a slight advantage in terms of getting cozy on Minneapolis' hardwood.
"That's going to help for sure," he said, "but once you're out there, it's just basketball at the end of the day. Layup lines and those first couple minutes of the game, guys might be nervous — and hopefully nobody shoots an airball — but if it happens, it happens, and we've just got to keep playing."
Sick Tigers?
On Friday, Auburn head coach Bruce Pearl revealed that his top two players have been a tad sick leading up to today's game. Point guard Jared Harper and leading scorer Bryce Brown have been battling sickness, but Pearl is confident that both will be ready to roll when the ball is tipped just after 6 p.m. ET.
"Jared is under the weather, Bryce is also," Pearl admitted Friday. "We've got a bunch of guys that are sniffling and hacking and coughing, but we don't play today. Jared would be less than 100 percent if we had to play today. If we played [Thursday], Bryce would have been less than 100 percent. He'll be fine [Saturday]."
Harper then chimed in on his status when he stepped up to the podium.
"Just a little bit under the weather," said Harper, who averages 15.4 points and a team-leading 5.8 assists per game. "I'm a little sick, but it's not going to stop me from continuing to prepare for this game. This is a big moment for us as a team and us as a program, so I know I'm going to be ready."
Controlling The Pace
A serious topic of discussion regarding Saturday's outcome has been the tempo of the game. Auburn will want to push the pace, Virginia will obviously want to slow it down. Whichever style prevails could very well determine who moves onto Monday's title bout.
"They like to speed it up a little bit offensively and defensively, so just taking care of the ball, trying to limit silly mistakes and turnovers, not allowing [Auburn] offensive rebounds — that's going to be the key to winning this game."
Holding onto the rock will be of greater importance against the Tigers, who are known to make opposing teams pay for giveaways.
"We're not going to play a perfect game," said Jerome. "Mistakes are going to happen. Basketball is a game of runs but I've got to keep everyone poised and make sure everyone is focused on the next possession."
Key, who has gone up against the Tigers five times during his two seasons at Alabama, added: "They thrive off of turnovers, so we're just going to have to take care of the ball, rebound the ball well, and we're going to have to play one of our best games all year in order to beat them.
Salt's Last Hoo-rah
Virginia's lone senior, 6-foot-10 center Jack Salt, will be looking to close out his Cavalier career on a high note come Monday evening. Fighting through back issues the latter half of the season, Salt is willing to do whatever is asked of him in order to help the 'Hoos hoist a trophy when the dust settles.
"If Coach puts me out there, I'll be ready," said the New Zealand big man. "It is always a matchup thing whether or not he thinks I am best out there at the moment. I will be ready no matter what, and I look forward to the challenge."
Virginia coach Tony Bennett described Salt's team-first attitude, when asked about playing him only 10 minutes over the first three NCAA Tournament games and then 34 minutes in the overtime thriller against Purdue.
"It's funny, before the Purdue game, I mentioned to the team in our hotel when we did our walkthrough, I said, 'Here's a guy who's a fifth-year senior who started and played a lot, and all of a sudden now his role has been reduced…,'" the coach recalled. "And I remember talking to [Salt], and he said, 'Coach, I just want to advance. Whatever you think is best. Yeah, it's hard not to play, but whatever is best for the team.'"
Salt started all 68 games for the 'Hoos during his sophomore and junior seasons, but only started 29 of the 35 he's played in as a senior, averaging 3.9 points and 3.9 rebounds in 17.2 minutes per outing. He explained how sweet it would be to go out on top.
"It would be huge to be in the finals," said Salt, "but at the end of the day, we're not doing this for other people, we are doing this for ourselves. If we play a good game [Saturday] and end up making it to the finals, I'll be very happy for this group."
Wahoo Nuggets
# Guy, when asked why the casual fan should be pulling for UVA, put it this way: "First off, we don't really care if you guys like us or not, so that will probably make us unlikable. At the same time, we are a very unselfish basketball team and we do whatever it takes to win. We try to do it with a smile on our face. We've been through so much and have been doubted pretty much all of Coach Bennett's tenure here."
# Bennett touched on how special it's been being a part of one of two father-son duos in Final Four history with his father, Dick, joining John Thompson and John Thompson III of Georgetown: "Just to be able to share that with my Dad, whether we were the tenth group to do it — being only the second makes me realize it's hard to get there. There's so many great coaches, fathers and sons who have coached at this level who are great coaches and just haven't had the fortune to do it."
Comments