Five players to leave UVA football program
By Jerry Ratcliffe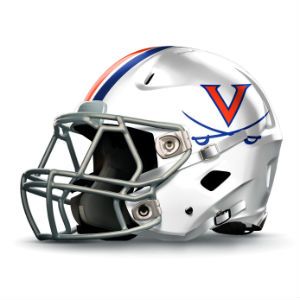 Five players have elected to leave Virginia's football program, including two due to medical reasons.
Running backs PK Kier and Lamont Atkins, along with defensive back Chris Moore, have all decided to leave the program and are expected to transfer to other programs. Meanwhile, cornerback Germane Crowell and defensive lineman Isaac Buell have exited reportedly because of medical reasons.
Kier and Atkins saw some action this past season, but with starting running back Wayne Taulapapa being a rising junior, and rising sophomore Mike Hollins drawing raves from Coach Bronco Mendenhall, it appears the future belongs to the latter two backs.
Kier, a rising senior from Winchester, played in 14 games and rushed 32 times for 174 yards and a touchdown. Another rising senior, Atkins also played in 14 games and rushed 15 times for 73 yards and a score.
Moore gained significant playing time later in the season after much of the secondary was decimated with injury. A senior free safety from Ashburn, Moore was actually suspended for a violation of team violations late in the season.
Meanwhile, Crowell, the son of former UVA star receiver Germane Crowell, Sr., just finished his sophomore season. His career was riddled with injury issues, so it is unknown whether Crowell will continue a football career elsewhere.
The same applies to Buell, who also just finished his sophomore season at UVA. The Knoxville native did not appear in any games and was also hampered by injuries.

Comments