Five things we learned about Virginia football …
By Jerry Ratcliffe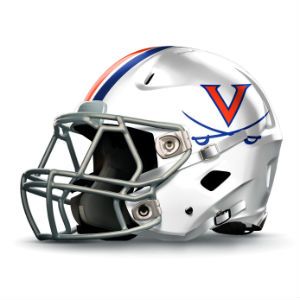 Five things we learned from Virginia's 31-17 win over Louisville:
# 1 These guys aren't done. Things didn't look so hot a few weeks ago when the Cavaliers were 1-4, riding a four-game losing streak, including losses to NC State and Wake Forest. Now, the Wahoos have won back-to-back games over No. 15 North Carolina and a dangerous Louisville team.
Now they host 1-4 nonconference Abilene Christian with a chance to get to the .500 mark. After that, UVA faces Florida State (2-6) on the road, Boston College (5-4) at home, and Virginia Tech (4-4) on the road. That means the Cavaliers last four opponents are a collective 12-18, which also means they have four winnable games.
"I feel momentum," Bronco Mendenhall said. "I see some consistency, moving and growing. I like how it's shaping up and how it's framing up for the last part of the season. I'm really impressed with Brennan (Armstrong) and his leadership The stage is set for the next game and that's where our focus will be."
# 2 Armstrong needs to stay healthy. With Armstrong, the Cavaliers have a chance to run the table against the remaining schedule. Without him, the Cavaliers can't win. The offensive line needs to keep him clean. Armstrong was a bit smarter against Louisville. While no designated quarterback runs were called by OC Robert Anae, Armstrong took off 15 times on his own, either when he couldn't find a receiver open or he had to scramble for yardage, or he just simply couldn't resist the temptation. He was UVA's leading rusher with 60 yards and scored twice.
Armstrong also passed for a TD, which marked the third time this season he has passed and rushed for at least one TD. His 203 passing yards was the fourth time this season he has done so.
Remember that in the five (full) games Armstrong has played, the only two losses were to current Top 10 teams, Miami and Clemson.
# 3 Havoc lives. With four sacks of elusive Louisville QB Malik Cunningham (Nick Jackson, Zane Zandier, Charles Snowden and Mandy Alonzo), the Cavaliers now have 14 sacks over the last three games. They only had 10 in the first four games and half of those were against Duke in the opener. UVA also had six tackles for loss against Louisville, an 85-yard interception return for a touchdown (Noah Taylor) and a forced fumble and recovery.
If Virginia can continue that type of momentum by pressuring opposing quarterbacks, it will only add to the Cavaliers momentum.
Snowden is tied for No. 1 in the nation among linebackers with six sacks. Feed the beast.
# 4 Ronnie Walker Jr. does exist. For the summer and fall, Virginia fans have been excited to see the former Hopewell star running back in action. They finally got their wish Saturday against Louisville. Walker's first touch went for 11 yards and a first down. He ended the night with five carries for 20 yards, a healthy 4.0 average. Only one of his attempts went for negative yardage.
Walker gives the UVA backfield plenty of depth between him, Shane Simpson and Wayne Taulapapa, not to mention backup QB Keytaon Thompson when he returns, and starter Brennan Armstrong. Behind the most experienced line in the ACC, the key to Virginia's success down the home stretch could be its running game.
# 5 Robert Anae has been solid of late. That's a big deal. Anae has been creative with new wrinkles in Virginia's offense over the past several games, has used the talent available and the majority of his play calls have been spot on. His third-and-nine call for a short pass to Billy Kemp IV at a critical juncture of the game Saturday night was huge and earned praise from Bronco.
The worst part of Virginia's offense against Louisville was the opening possession. Bronco was so confident that the Cavaliers could do something big offensively, that he elected to receive the kickoff after winning the coin toss. He had scouted Louisville's defense, which was shorthanded, and strong believed it would be to UVA's advantage right out of the gate. Maybe it was the scripted play-calling by Anae or maybe the players just didn't execute, but Louisville forced a three-and-out.
The sequence was a jet sweep with Kemp on first-and-10. It went for one yard. Armstrong kept the ball on second-and-nine and got nothing. On third-and-nine, either Louisville covered UVA's receivers well or Armstrong just didn't see anyone and threw the ball away, forcing Virginia to punt.
That was one of only three, three-and-outs for Virginia on the night and two of those started with jet sweep calls, which begs the question, should Anae just forget the jet sweeps for the rest of the season, or use them for a reverse, flea flicker or something else.

Comments