For Virginia, it's 'steel-toed boots and hard-hat time' as Irish come to town
By Jerry Ratcliffe
The only thing Virginia should remember from its narrow escape at Louisville earlier this week is that winning ugly is still winning.
Tony Bennett's team, smack in the middle of a four-horse race for the ACC regular-season title, avoided the upset against a desperate team with nothing to lose, a team that has some talented players. It's kind of like the leader of a PGA Tour event, hitting a gawd-awful tee shot midway through his final round, still finding a way to scramble and make par. You flip the ball to the caddy, wave to the crowd and move on.
With another 20-win season under their belts, the Cavaliers can move on toward the home stretch. Five regular-season games remain, starting with down-on-its-Irish-luck Notre Dame at noon Saturday (ESPN2).
For media that have been around Tony Bennett for his career at Virginia, it has been noticeable the last couple of weeks that he is "tightening the screws," sensing the postseason is near, sensing that another conference pennant is within grasp, that March is lurking. Bennett believes this team has some postseason potential and he is hoping to coach every drop of success out of his players.
Following the win at Louisville, Bennett wasn't joking around when he said he wasn't accepting any excuses for a less-than-great performance, regardless of the Cardinals' poor record.
"You're in a race and [his players] know that," Bennett said afterward. "If we ever think we're better than anyone, that'll be the beginning of the end. These guys have got to come right and we've got to be ready, and I don't believe we have a squad that makes excuses."
Bennett, who has five ACC regular-season titles to his credit at Virginia, knows his team is tied with Pitt at the top of the league, both with 12-3 records. He also knows that Pitt owns the tie-breaker due to an early-season win over the Cavaliers, when Reece Beekman was less than 100 percent.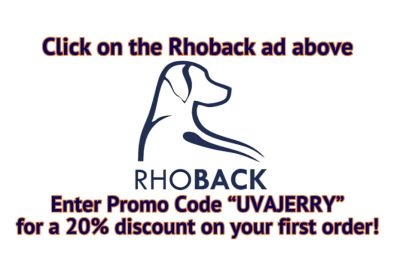 Miami, which also holds a tie-breaker over Virginia and should then end up with identical league records, is only a half-game back at 12-4. Clemson is a full game behind at 11-4, while NC State lingers at 10-6, Duke 9-6. The Wolfpack are 4-5 on the road, the Devils 2-6.
Now is the time for Virginia to turn things up a notch. The Irish come staggering in at 2-13 in the conference, and it's the Cavaliers' job to show no mercy, no matter what a great guy outgoing Notre Dame coach Mike Brey may be.
The next two weeks, UVA travels to Boston College and North Carolina before hosting Clemson and Louisville to close the regular-season campaign. A sweep would be nice, but nothing is guaranteed in the ACC.
Bennett's father, Dick, a veteran coach who may have been one of the most quotable figures of his time, used to say about similar season scenarios: "It's steel-toed boots and hard hats this time of year."
That's the mindset Tony Bennett's team must exhibit from this point onward. No more falling into offensive comas during key stretches of games, no more 9-of-16 performances at the free-throw line.
Pitt, which is tied for the ACC lead but mysteriously unranked, is on a six-game tear and takes on Virginia Tech in Blacksburg later in the day. The Panthers, one of the best paid-for teams in basketball according to Jim Boeheim, have a somewhat light schedule to finish. After the Hokies, Pitt hosts Georgia Tech and the Fightin' Boeheims (that'll be interesting), then travel to Notre Dame before finishing at Miami. Could it be that the Pitt-Notre Dame game might just settle it all?
Miami still has Wake Forest, the Hokies, FSU and then the Pitt game remaining.
Clemson goes to Louisville, hosts Syracuse, goes to NC State, comes to Charlottesville, and closes at home with Notre Dame. The Tigers could sneak up on people if no one is looking.
UVA and Miami are 7-0 at home. The Hurricanes play three of their remaining four in the friendly confines. They are 5-4 on the road with a game left in Blacksburg. Many are wondering if the Hokies have anything left in the tank.
Pitt, 6-1 on the road, may supply that answer this evening.