Former UVA basketball teammates remember Jeff Klein
By Jerry Ratcliffe
Otis Fulton remembers sitting up half the night in Jeff Klein's apartment back in the late 1970s, guzzling coffee and talking about international topics, amazed at how much java his teammate could consume.
"Jeff had a 'Mr. Coffee' machine in his apartment, which was pretty exotic back in those days," Fulton said. "We'd go deep into the night with all these conversations. Seemed like Jeff would drink 10 or 12 cups of coffee and just keep talking."
They were Virginia basketball teammates, Fulton a year ahead of the Akron, Ohio, native. They were fast friends and have kept up with one another all these years until Tuesday.
News came from Akron that Klein had passed away at age 63 from cancer. His teammates were shocked and devastated by the news.
Klein came to UVA from Walsh Jesuit in Akron where he was team MVP and captain his last two years. He had set school records in scoring, rebounding and assists. He was third team all-state and first team All-Northeastern Ohio.
At Virginia, under Terry Holland from 1978-81, Klein was mostly a role player who had the misfortune of sitting behind Jeff Lamp for three years. Klein could have played and likely started at many other schools, but as Fulton and his teammates agreed, Klein loved being at UVA.
"I don't know anyone who enjoyed being a UVA student more than Jeff," Fulton said. "He just loved it."
During his career, Klein appeared in 59 games, started three, and averaged 7.5 minutes per game. He averaged 1.8 points per game and scored 106 points, while recording 41 assists.
Klein held both Bachelor's and Master's degrees from UVA. During his basketball career, Klein participated in the NIT in 1980 and the Final Four in 1981. His business career included leadership positions, entrepreneurship and international management consulting.
Klein was buried on Sept. 9, but instructed a close friend to not inform his fellow Virginia basketball teammates of his death until this week.
"Jeff was a quiet, but funny guy, a bit of an introvert," said Tom Baker, one of the team's managers and a close friend of Klein's throughout the years. "He would come down from Akron a couple of times a year to see us, go to a game and Ann and Terry Holland would make sure they visited with him."
Klein was also close to Stuart Kessler, who recently passed, and would sometimes spend the night on his visits to Charlottesville. In fact, another teammate, Terry Gates, had taken a walk last Sunday and wandered upon Kessler's headstone, snapped a photo and texted it to Kline.
"Jeff didn't answer," Gates said. "I guess he couldn't."
Fulton and Baker remembered a couple of humorous stories about Klein's playing days.
"Once, an assistant coach tried to motivate Jeff by telling him he was too slow to play in the ACC," Fulton said. "After practice, Jeff looked at me and said, 'You know, he was probably right.'"
Both burst into laughter.
"Jeff was so smart that he had a dry sense of humor that would always get you," Fulton said.
Baker remembered that during the NIT in 1980, Klein was more than sure he wouldn't get to play in the game, so he downed some beer with another teammate before the game.
"Turns out that the starter got into foul trouble, so Klein had to come in, and he played his ass off," Baker chuckled.
Gates remembered Klein as articulate, well read.
"Jeff, Otis and Mike Owens were all good friends," Gates said. "They weren't your typical student-athletes. They were taking some serious courses. Jeff took a lot of off-beat courses, some very thoughtful stuff. Whatever was going on in the world, he knew about it."
Gates would try to see Klein whenever his old teammate came to Charlottesville or Richmond, had dinners with Klein, Baker and another former teammate Pete MacBeth. They would usually get together at basketball reunions and such.
"It's very sobering when someone your age or a former teammate dies," Gates said. "We posed for a photo two years ago when Syracuse played at Virginia (that photo accompanies this story, taken by Ann Holland). Little did we know."
Support JerryRatcliffe.com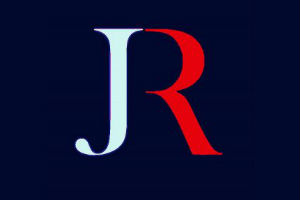 Make a one-time or recurring gift to support JerryRatcliffe.com online below. Your gift is not tax-deductible. Thank you for your support of JerryRatcliffe.com and the "Jerry Ratcliffe Show" podcast!