Former UVA linemen transfers announce commitments; another Wahoo line commit flips schools
Kemp IV also on the move after short time in portal
By Jerry Ratcliffe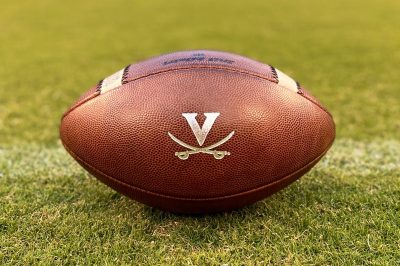 Several former Virginia football players that entered the transfer portal announced their destinations over the weekend, including record-breaking quarterback Brennan Armstrong, in addition to one player who flipped his commitment to UVA and went elsewhere.
As expected, Armstrong committed to NC State, where he will be reunited with former Virginia offensive coordinator Robert Anae. It was under Anae that Armstrong flourished, passing for 6,971 yards and 49 touchdowns in 2020 and 2021.
Anae left UVA to become OC at Syracuse in 2022, then moved to NC State after the season. Armstrong's career took a step back in '22 under new Cavaliers coach Tony Elliott and OC Des Kitchings.
Former UVA wide receiver Billy Kemp IV, who entered the transfer portal after becoming fourth on the Cavaliers' all-time receptions list this season (192) and 10th all-time in receiving yards (1,744), announced Monday night that he had committed to Nebraska.
Kemp, who will be a sixth-year senior for the Cornhuskers, told On3.com, "It was just them coming in and giving me the opportunity  to be the No. 1 receiver. I think with me and coach (Marcus) Satterfield (offensive coordinator), the sky is the limit."
Kemp is expected to also return punts at Nebraska for new coach Matt Rhule, who took the job after being fired as coach of the NFL's Carolina Panthers.
While on his official visit to Lincoln this past weekend, Kemp was hosted by former Georgia Tech quarterback Jeff Sims, now a Cornhusker. The two hit it off immediately and talked about what they hope to do with Nebraska's offense.
After spending only one week in the portal, Kemp was intrigued by Nebraska and Rhule.
"(Rhule) just left from where I ultimately want to be," Kemp said, referring to the NFL. "Just his experience, and his belief in me, and his vision for me is why I committed. Nebraska is a lot different than Virginia, but the little town of Lincoln is like a city. It's almost like Richmond to me, especially on game day. It's nice. I ultimately wanted to be somewhere wholeheartedly focused on football just for my dreams to get to the next level."
Meanwhile, former Virginia offensive lineman John Paul Flores, who started last season for UVA after a three-year career at Dartmouth, announced that he has transferred to Louisville. Flores ranked No. 42 among inside offensive linemen in the portal, according to On3's Transfer Portal Rankings.
Another UVA lineman, offensive tackle Logan Taylor, who was also a starter this past season, announced that he committed to Boston College. The 6-foot-6, 300-pound sophomore was in Boston for an official visit over the weekend and decided to commit to the Eagles. He had also considered NC State, where former UVA offensive line coach Garrett Tujague accepted the same job last month.
Taylor played in all 10 games for the Cavaliers this past season as a first-time starter and posted 699 snaps.
With those two starting linemen moving on, the last thing UVA needed was for incoming transfer portal commitment Daijon Parker, a 6-6, 300-pound graduate transfer from Saginaw Valley State, to flip.
Parker decommitted from UVA and announced over the weekend that he had instead committed to Iowa.
"What led to my decision was the fact that I have a lot of ties with the [Iowa] program due to the fact that Coach Barnett knows a lot of people who coached me," Parker told HawkeyeReport.com. "Also, Kaevon Merriweather, one of my good friends, previously played there and the opportunity at Iowa would be great due to the fact that they develop offensive linemen well."
Parker committed to UVA in early December, but since then, Tujague, who developed several offensive linemen, moved to NC State and Elliott has not named a successor.