Former UVA national champ Danielle Collins storms into Australian Open final
By Jerry Ratcliffe
Danielle Collins will never forget her experiences in Australia within the last 12 months, each vastly different, but equally important in her career.
Almost a year ago, Collins was in so much pain that she collapsed on the court during her second-round match of the Australian Open. It wasn't the punishing heat that caused the former University of Virginia star to collapse in the third set of her match against Daria Kasatkina. Instead, it was the pinnacle of a nagging problem with severe cramping in her abdominal muscles and pelvis.
Her fighting spirit wouldn't let her retire from the match. Rather, she hit underarm serves and returned moon balls in a lopsided defeat. The pain refused to go away, which eventually led to emergency surgery this past April to treat endometriosis, an extremely painful condition that affects one in 10 women.
This month's return to the Australian Open will be memorable for far-end-of-the-spectrum reasons.
On Thursday, the 28-year-old Collins, who won back-to-back NCAA singles champions during her playing days at Virginia, defeated No. 7 seed Iga Swiatek, 6-4, 6-1, in the Open semifinals and will meet world No. 1 ranked Ash Barty in Barty's home country early Saturday morning (match begins at 3:30 a.m. Eastern time in the U.S.) for the title.
"It feels amazing," said Collins, who is now the No. 1 ranked American after her impressive run in the land down under. "It has been such a journey. It is so many years of hard work. Yesterday I spoke about all the early mornings my dad would get up and practice with me before school.
"It is incredible to be on this stage, especially after all the health challenges. I couldn't be happier."
Collins is 1-3 against Barty, but triumphed in the last meeting between the two.
She required only 80 minutes to sweep through her semifinal match to reach her first Grand Slam event final. Collins made it to the Australian Open semifinals in 2019, but she is playing the best tennis of her life right now.
She blitzed Swiatek through the first four games of each set, using 27 winners and seven aces to dominate her opponent on Rod Laver Arena. The fiery Floridian is known for intensity during matches, but didn't have to push her emotions in the surprisingly easy semifinal win.
Collins was seeded No. 27 heading into the tournament, but has already watched her world ranking zoom into the top 10 after her Aussie performance.
"Nobody would've ever thought I'd make it this far, and I've proven so many people wrong," Collins said.
Danielle Collins, how does it feel to be a Grand Slam finalist? 🤩

"It feels amazing." #AusOpen • #AO2022 • #AOinterview pic.twitter.com/CWzMRcENHd

— #AusOpen (@AustralianOpen) January 27, 2022
Her rise has been meteoric since her surgery, and so has her health and quality of life. During last summer, she won her first two WTA titles in back-to-back weeks, and since mid-July, the former Cavalier owns a 29-6 record.
"Before my surgery and before I was on proper medication, I was always having to adjust my training around my cycle, because of how painful my periods were," Collins said. "Now, with things being more consistent, I'm able to train more consistently and not have to have such drastic changes, especially the week of my cycle."
Collins is now the first in women's tennis history to win a NCAA singles championship (she won two in a row) and reach a Grand Slam singles final.
The big-hitter is aggressive and won 86 percent of the points against Swiatek's second serve.
Barty said of Collins, "She loves to get in your face and loves to really take it on."
Collins would agree with that instant analysis of her game, and knows facing Barty in Melbourne won't be an easy task.
"We've had some incredible battles over the years," Collins said in a post-match press conference. "To play against the No. 1 player in the world in her home country, I think it's going to be really spectacular.
"I'm just really grateful to be able to see faces in the crowd again and to see people getting fired up, seeing positive energy, hearing people's voices.
"That's something that I really thrive on, whether I have a full crowd going for me or whether I have the opposite, or somewhere in the middle. I really just love the energy. I think that's what all professional athletes play for."
Support JerryRatcliffe.com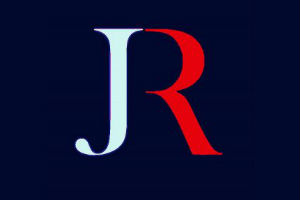 Make a one-time or recurring gift to support JerryRatcliffe.com online below. Your gift is not tax-deductible. Thank you for your support of JerryRatcliffe.com and the "Jerry Ratcliffe Show" podcast!