Former Wahoo Joe Harris is tearing up the NBA from 3-point line
By Jerry Ratcliffe
While NBA fans are raving about the Brooklyn Nets' "big three," in Kevin Durant, Kyrie Irving and James Harden, they've overlooked one key element of the ever-improving team.
As Michael Wilbon pointed out during a recent episode of "Pardon the Interruption," don't forget about Joe Harris.
That's right, former Virginia star "Joey Buckets," as he is affectionately known to Cavalier fans, is tearing up the NBA from the 3-point arc.
After scoring 21 points (on only 10 shots) in a 6 of 7 shooting performance from Bonusphere in a win over the Los Angeles Lakers a couple nights ago, Harris continued his torrid pace from 3-point range.
This is what is presently happening with Mr. Buckets:
Fastest Net to ever reach 100 3-pointers in a season. He's done it in 31 games. The old record was 41.
First in the NBA in 3-point percentage this season.
First in 3-point percentage in Nets history.
Fifth in 3-point percentage in NBA history.
Oh, my.
Consider that the 29-year-old Harris has made 43.6 percent of the 1,664 3-pointers he has attempted in his career, the highest percentage in NBA history among the 273 players that have attempted as many 3's. That note from our pal Danny Neckel.
Harris, who has a keen ability to catch and shoot, is attempting 6.6 bombs per game and leading the NBA with a 50.7 percentage this season. All the while, he is averaging career-highs of 15.1 points per game and 30.9 minutes per game.
He has made six or more 3's on five occasions so far this season after posting that mark only six times in his first six seasons combined.
"Playing with those guys, obviously unbelievable at all three levels," Harris said after the Lakers game. "That's facilitating shots for guys like myself, just making the game a lot easier, especially when you know the game is coming to you, more likely you have space because that's why the game is coming to you."
The Nets have wisely designed a lot of plays to suck the defense in for flare screens or double downs, that take advantage of Harris' ability to find open spaces on the floor that compliments his catch and shoot ability.
"It's exactly that," Harris said. "We have a lot of actions where these guys are the first option, but the counter to it is me coming off a pin down or a flare, a different action on the backside."
Harris, who played for Virginia's Tony Bennett from 2011-14, ranks as the Cavaliers' 12th-leading scorer of all time and second on UVA's career 3-pointers list (263) to Curtis Staples (413).
Support JerryRatcliffe.com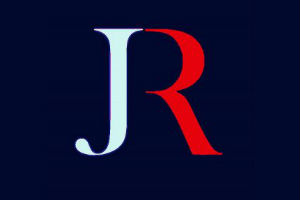 Make a one-time or recurring gift to support JerryRatcliffe.com online below. Your gift is not tax-deductible. Thank you for your support of JerryRatcliffe.com and the "Jerry Ratcliffe Show" podcast!