Four UVA Women's Soccer players to host positive body seminar
Virginia women's soccer student-athletes Laurel Ivory, Rebecca Jarrett, Cam Lexow and Diana Ordonez will host a Positive Body Image seminar on Nov. 29 in partnership with the Maxine Platzer Lynn Women's Center and Prosperity.
The seminar is designed for middle school and high school girls and their parents and will be held in the Pavilion at Boar's Head Resort from 5:30-6:45 p.m. Registration is free and available through this link.
Former Virginia women's lacrosse student-athlete and current ESPN and ACC Network analyst Dana Boyle will MC the event. Event attendees will hear the perspective of the women's soccer student-athletes, hear from subject matter experts on the issues of body image and wellness and participate in small group discussions. Each attendee will leave with a positive body image workbook.
"Young girls today are confronted with so many messages telling them who they need to be, what they need to look like, presenting unrealistic and harmful ideals around body shape and size," said Erin Bulinski, Clinical Director at Prosperity. "Feeling less than, not enough, even hating your body is normalized. But poor body image goes beyond our bodies; it affects our self-esteem, confidence, mood, and relationships with ourselves and others, and can be a major contributing factor to the development of depression, anxiety, and eating disorders. We need to be talking with girls about self-compassion, about appreciating their bodies for everything they give them, about focusing more on who they are and what they have to offer the world than the shape of their body."
The seminar is sponsored by C&F Bank, Carter Myers Automotive, Loring Woodriff Real Estate Associates, Melanie Elston Interiors and Royer Caramanis and organized by Hook Sports Marketing. A limited number of sponsorship opportunities remain available.
Support JerryRatcliffe.com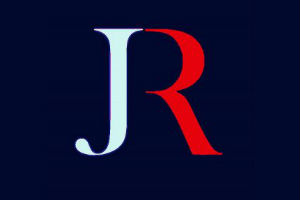 Make a one-time or recurring gift to support JerryRatcliffe.com online below. Your gift is not tax-deductible. Thank you for your support of JerryRatcliffe.com and the "Jerry Ratcliffe Show" podcast!