Franklin's scoring ability will be needed tonight against unbeaten Providence
By Jerry Ratcliffe
If anyone in Newark's Prudential Center feared the capabilities of Virginia's Armaan Franklin on Monday night, it was Georgia coach Tom Crean.
Crean, who had coached at Indiana before moving on to Georgia in 2018, had tried to recruit Franklin out of high school in Indianapolis. The now-Bulldogs coach wasn't at all surprised when Franklin ruined Georgia's party in the opening round of the Roman Legends Classic with a 65-55 Virginia victory.
Franklin, who transferred after last season from Indiana to Virginia, threw his own celebration, leading all scorers in the game with a career-high tying 23 points to lead the Cavaliers to a 3-2 record. UVA faces unbeaten Providence tonight for the event's championship (7:30 p.m., ESPN2, Virginia is a 2-point underdog by the oddsmakers).
While Franklin's 3-point shot was off its mark (1 for 7), the rest of his game was spot on. The junior guard connected on 7 of 9 shots inside the arc and grabbed six defensive rebounds.
"I love Armaan Franklin," Crean said. "He's a fantastic player and I always felt that he could be an NBA guard at some point. He did a lot of good things, utilizes his screens extremely well. He's an outstanding shooter. We knew he'sd be a hard matchup because of how aggressive he is and how well he attacks the rim, not only shooting the three."
Franklin scored Virginia's first nine points and came up with timely baskets every time the Bulldogs attempted to get a run going in the second half. His two free throws put UVA up 51-48 with 5:50 to play, and then, after a Georgia 3-pointer that made it 53-51, Cavaliers at the 4:10 mark, Franklin scored on a driving layup for a 55-51 lead.
Teammate Kadin Shedrick swatted away Georgia's next attempt, one of his four blocks in the game, and Franklin scored on a jumper on the other end to make it 57-51 as UVA pulled away.
"I was just taking what the defense was giving me and I'm saying thank you," Franklin said after the game.
Virginia's triumph was just as much defense as it was offense. After Georgia took a 46-45 lead, the Bulldogs only made four field goals from that point on (the last 9:24 of the game).
"We pride ourselves on the defensive end," Franklin said. "In those key moments you have to rely on defense. Just to lock in on defense. I think those are very important minutes for us to come together as a team. I think we did that tonight. Just to hold on for a few of those in the last four minutes was a step in the right direction."
Franklin was brought in to help Virginia's offensive production, so it was comforting to fans to see that he could score even when his long distance accuracy was just off a bit.
His mid-range jumper, almost a lost art in college basketball, was spot on all night.
"This is all about my team," Franklin said. "Whatever they need me to, I'll do it. Some games are going to be like this, so you've got to find different ways [to score] in those games. But it was a good feeling."
Tony Bennett said he was more impressed with how Franklin defended and rebounded on this particular night, rather than his scoring, because in a tight game those things made a difference.
"He had to do the job and we needed him to rebound," Bennett said. "He got good looks and he shot the pull up. He got to the rim and he did show some completeness."
Remember what Crean said?
You're not going to read where Franklin boasting over his scoring because, as Bennett likes to point out, he's such a humble young man. He can carry that attitude onto the court, so every now and then, Bennett will have to call attention to him not being aggressive.
"When you're open and you have rhythm, greenlight, let it fly," Bennett said. "I wish my coach would have said that to me when I was playing (poking fun at his dad, Dick Bennett, who was his college coach). My coach was really restrictive and it was really tough playing for him (followed by laughter)."
In five games, Franklin has scored in the 20's twice already and will likely have to do it several more times to give the Cavaliers the much-needed offensive punch that they lack otherwise.
Perhaps even tonight when they battle undefeated Providence.
Support JerryRatcliffe.com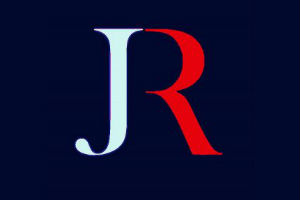 Make a one-time or recurring gift to support JerryRatcliffe.com online below. Your gift is not tax-deductible. Thank you for your support of JerryRatcliffe.com and the "Jerry Ratcliffe Show" podcast!