Freshmen Dunn, McKneely difference-makers as Virginia pulls out of nosedive against Clemson
By Jerry Ratcliffe
Rarely has Virginia brought two freshmen to the media room for postgame interviews. One might have to drift back to 2016 when Ty Jerome and Kyle Guy were rookies on the Cavaliers roster in order to find two first-years as impactful as Isaac McKneely and Ryan Dunn.
Twenty-eight games into the season, it could be argued that those two freshmen aren't really freshmen anymore. They've been around the block, especially against possibly the most challenging nonconference schedule ever by a Tony Bennett team, plus an entire season of games against ACC competition under their belt.
Both McKneely, the Poca Dot with the dead-eye aim, and Dunn, who wanted so badly to play at UVA that he volunteered to walk-on after Bennett ran out of scholarships, didn't play like freshmen Tuesday night when they were the difference in warding off some blood-thirsty Tigers from Death Valley.
Bubblicious Clemson came to town red-hot after having put up back-to-back, 90-plus point performances in wins over Syracuse and NC State. A win over a top-15, Quad 1 opponent like Virginia just might have pushed the Tigers into the middle of the NCAA conversation.
Considering that UVA was dealing with its own issues, mired in a team-wide shooting slump and a loss of momentum, Clemson must have felt pretty good about its chances. Tony Bennett had other plans.
After consecutive road losses to Boston College and North Carolina, the Wahoos were reeling a bit, although they began to show a pulse in the second half in Chapel Hill. Bennett saw a silver lining and figured why not shake things up a bit, throw Clemson a curve.
With Ben Vander Plas less than 100 percent because of some back problems, Bennett tweaked his offensive attack, choosing to run more sides rather than the triangle the Cavaliers have used most of the season.
He went to Dunn early in the game and went to McKneely often. He even brought massive Francisco Caffaro and Taine Murray out of mothballs after both had picked it up in practice.
While Jayden Gardner (12 points, 9 rebounds) and Armaan Franklin (12 points, 5 of 11 shooting) were their usual selves, and Reece Beekman was spectacular at times with 7 points, 8 assists and 4 steals, it wasn't enough to grab the Tigers by the tails.
No, it would require more.
Enter the law firm of Dunn & McKneely to finish off the job.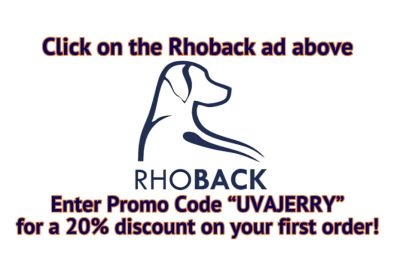 Dunn, who has reminded us of Cavaliers past, Justin Anderson and De'Andre Hunter, helped Virginia fight its way out of another dreadful start. UVA missed its first eight shots before Beekman found Dunn breaking open toward the basket behind Clemson's defense and lobbed it skyward for an easy layup that kickstarted the offense.
Before one could blink, Virginia had finished off a 9-0 run and was back in control. Dunn went on to put up 8 points, including a 3-pointer, and didn't miss a shot in the first half as the Cavaliers held a 28-23 cushion.
McKneely did most of his damage in the second half, taking over the game for a two-minute scoring flurry when he drilled in a 3-pointer, hit another jumper, then scored on a layup master-minded by assist man Kihei Clark, and was fouled. That's 8 points in less than two minutes, leaving the Tigers dizzy and a bit rattled as UVA opened a 49-36 lead.
For the record, McKneely finished with a dozen points, was 4 for 6 from the field (1 for 2 from beyond the arc, 3 for 3 from the free-throw line) in 16 minutes, 25 seconds. Dunn, in 17:37 of court time, added 10 points, was 3 for 3 from the field (1 for 1 from beyond the arc, 3 for 4 from the foul stripe), had 5 rebounds, drew 4 fouls on the Tigers, and had a steal and a block.
Had they performed like freshmen, Virginia might not have pulled out of its tailspin. 
"I thought their two freshmen off the bench were very big in the game and that was a difference … their bench played better than our bench," said Clemson coach Brad Brownell after his Tigers slipped to 21-9, 13-6 ACC.
"It's hard when [Virginia's] guys go in, when McKneely and Dunn come in and they play better, their team gets better. That's a huge shot in the arm. They're taking guys out who are good players … I mean, they're taking out Vander Plas and Gardner and putting in Dunn, and then they're taking out Franklin or Beekman and putting in McKneely, and he gets 12. There's a wearing effect right on your guys, some of your starters, that have to sustain it and then the other guys come back fresh and you have to guard all of that."
Afterward, in the press room, Virginia's two freshmen were just as comfortable in the spotlight of TV cameras and microphones as they were in dismantling the Tigers.
They're not freshmen anymore and that's a good thing, because Bennett is going to need these two to deliver heading into the postseason where every minute matters.