From ACC Kickoff: Commissioner tells media ACC sticking together, but all options are on the table
By Jerry Ratcliffe
ACC commissioner Jim Phillips addressed the College Football Playoffs, NIL, a possible new headquarters for the conference and other items Wednesday morning at the league's annual football media days.
What most everyone wanted to know was how the ACC plans to survive with the future threat of college football being dominated by two super conferences, the SEC and Big Ten. Phillips had to uncomfortably go there, but didn't offer a lot.
We already knew that the ACC's media grants of right contract, which appears ironclad, would hold the league together for years to come. The exit penalty is too overwhelming. Phillips essentially confirmed that during his hour-long visit with media.
"I love our 15 schools, and I'm confident in us staying together … that's all I've heard in all the calls that we've had," said Phillips, in his second year as ACC commissioner.
He was asked about Notre Dame potentially becoming a full-time member, which obviously would save the conference should that happen years down the road. Phillips, who once worked at Notre Dame, said he respects how the Irish want to remain independent in football. In fact, if you read this website regularly, you already know that NBC and Notre Dame are talking about a new contract for Irish football that could be worth $75 million, which would allow the Golden Domers to remain independent.
"So you respect [the independence], and I know that if there comes a time that Notre Dame would consider moving to a conference and away from independence, I feel really good about it being the ACC," Phillips said.
Clearly, the Irish have no designs on joining unless something drastic occurs in realignment, where the SEC and Big Ten gobble up everything of value from sea to shining sea.
So, where does that leave the ACC? If no one is leaving and Notre Dame isn't joining, does the league stand pat? Is that good enough to create new revenue, which presently is a huge chasm between SEC and Big Ten television money and the rest of the country. It's all about football and TV. What does the ACC do? Expand?
Even Phillips had a verbal slip and mentioned 17 ACC teams, then quickly corrected himself, saying, "That was an error. 15 schools. Sorry about that. Thinking about your expansion number."
But no one else had mentioned 17 schools. Hmm.
It has been confirmed that the ACC has had conversations with SMU, which could bring the conference the Dallas/Ft. Worth television market, the fifth-largest in the country. There have been conversations between the ACC and Pac-12 about a bicoastal scheduling arrangement and a possible championship game in Las Vegas, sponsored by a major casino. There have been new rumors about the ACC possibly taking Oregon, Washington, Stanford and Cal.
"I'm not going to talk about any of the details about who we have or haven't talked about, but we've had lots of really good discussions within the ACC, and I think you have to be thoughtful, you have to be smart, you have to be strategic," Phillips said. "Making a move just to make a move doesn't make any sense.
"In the end what is the value that ends up coming back to the conference if we were to expand? All of those things have to be under great scrutiny and dialogue and ultimately some kind of formation of what we think is best."
Phillips reiterated that the ACC is looking at "all options." All options are on the table and are carefully being evaluated.
He also mentioned that the ACC and ESPN, one of the driving forces behind all the moves, talk on essentially a daily basis about how to create new revenue streams and about the league's grant of rights deal, which legally bonds the conference together through 2036, but also prevents the ACC from renegotiating a bigger financial package. That could change.
For Phillips' comments on an expanded playoff, the NIL, a possible new headquarters, see tonight's upcoming Scattershooting column on this site.
Support JerryRatcliffe.com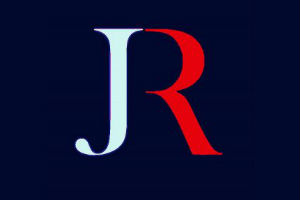 Make a one-time or recurring gift to support JerryRatcliffe.com online below. Your gift is not tax-deductible. Thank you for your support of JerryRatcliffe.com and the "Jerry Ratcliffe Show" podcast!