FSU shouldn't have Covid concerns with UVA as Wahoos take 'extreme measures' on road
By Jerry Ratcliffe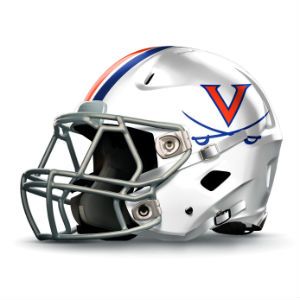 Bronco Mendenhall said Monday that Virginia is taking "extreme measures" for its trip to Florida State this weekend. The Cavaliers play the Seminoles in Tallahassee on Saturday night.
FSU's home game last Saturday was postponed/canceled due to a Clemson player having traveled on the team plane and tested positive Saturday morning, hours before the game. Florida State medical officials did not want to play the game, setting off a firestorm of criticism by Clemson coach Dabo Swinney, who accused the Seminoles of wanting to dodge a loss.
Mendenhall should not have issues because his team has been one of the safest this season.
"After we've learned about contact tracing, and really the only bump we had in any positives was after our Clemson trip, our home success is one thing, the road success is something else in terms of COVID," Mendenhall said. "We are above and beyond, meaning that the number of people we travel with, we actually take fewer [players] not more."
Virginia takes a Seal Team approach where it travels only with essential personnel, with extreme caution and distancing on planes and team buses.
"Most teams might take six buses," Mendenhall said.  "If you see 11 buses rolling down the highway and UVA is in it, there might be, I don't know, 12 guys per bus. So be it because we're playing in these circumstances."
Mendenhall wants to protect his players who have sacrificed since early July in order to follow virus protocols and remained disciplined in an effort to play as full a schedule as possible.
"So there's more costs to that, but the players, in my opinion, have earned that because they're so committed that we need to help them," the coach said. "I'm thankful our administration is helping us. Those kinds of changes, additional buses, or additional planes or hotel rooms, is what I've learned over time through original contact tracing."
All that happened from UVA's trip to Clemson where Mendenhall & Co. learned they needed a "bigger bubble" around each individual.
Virginia travels to Tallahassee in hopes of extending its present three-game winning streak. The Cavaliers are 4-4 with three games remaining: at FSU (1-6 in the ACC/ 2-6 overall), Boston College (4-4/ 5-4) in Charlottesville, and at Virginia Tech (4-4/ 4-5).
Mendenhall said he likes the way his Wahoos are trending at 3-4 in the league and 4-4 overall.
"Yeah, I like the momentum we're generating," the coach said. "I like the outcomes that we have, but more importantly I like their mindset."
As Mendenhall pointed out, when the team lost starting quarterback Brennan Armstrong early in the NC State game, knocking him out of that game and the next contest at Wake Forest, it struggled mightily.
"That was a challenge for the entire team," Mendenhall said. "Outside of that, the team has remained healthy enough for us to be kind of counted on by anyone that's going to play us that 'yeah you're playing Virginia there's a great chance you're going to play the game because of their history. They're gonna have their roster and they're gonna be there no matter what.'"
The coach said he realized things can change with the virus but noted his players want to play, want to improve and want to finish strong.
"I think their performance is showing that," Mendenhall said.
When asked what kind of certainty he had that UVA's game at FSU would be played this weekend, Mendenhall was fairly certain because his team has been fairly safe under COVID protocols. FSU called off last Saturday's game due to a controversy involving the visiting Clemson team.
"One of the leaders of the company that does the testing [for UVA] basically made a comment this past week that whatever you're doing, just keep doing it because we just are not seeing that anywhere else in terms of the numbers," Mendenhall said, knowing that could possibly change at any time.
Right now, he's more concerned with the injuries to his team that losing players to Covid because the protocols are being followed to the letter.
Mendenhall said that all of his players are being asked to stay in Charlottesville for Thanksgiving and that families are being encouraged to not visit, and if they do to follow strict Covid protocol.

Comments