Fun for all at First Tee-Virginia Blue Ridge putting challenge at Birdwood
By Jerry Ratcliffe
An estimated 150 kids and parents turned out at Birdwood Golf Course at Boar's Head Resort on Thursday to compete in the First Tee-Virginia Blue Ridge's putting challenge.
Everyone walked away a winner.
The participants did their best to ignore the soaring temperatures to sink putts and win raffle prizes, including autographed basketballs by UVA coach Tony Bennett and Naismith Basketball Hall of Famer Ralph Sampson.
"The event went well, and a lot of great participation out here and we were happy to see all the smiling faces of both the kids and the adults," said Derek Norberg, executive director of the local First Tee chapter. "I think the kids were just as excited to possibly draw the raffle as they were to sink a hole-in-one."
Particularly after the world pandemic, families enjoyed simply getting outdoors and participating in an activity on Birdwood's massive putting green, which provided plenty of challenges to those participating. UVA women's golf coach Ria Scott was on hand to encourage the competitors and personally autographer a driver, one of the raffle prizes.
"We were celebrating our mission, character education through golf and in its simplest form," Norberg said. "That's what we accomplished today."
The putting challenge was created last summer after the Covid scenario. Originally, the plan was to go out on the course, but for the time being, the putting contest has been a good substitute and could stick around as another successful way to raise funds and awareness of the First Tee programs.
While registration has closed for the organization's summer golf classes, Norberg said there still are a limited number of spots available. Those interested should contact First Tee-Virginia Blue Ridge (click on the First Tee advertisement in the lower right-hand corner of this website for more information).
Summer programming will be conducted at Meadowcreek Golf Course in Charlottesville. First Tee has also partnered with the Putt-Putt Center on Rio Road for a putting league with the kids.
"From the top down, from our board members, our staff, our whole team, and the volunteers, we are mission-driven," Norberg said. "This is a team organization and this is just a big thank you to everyone involved in First Tee."
Support JerryRatcliffe.com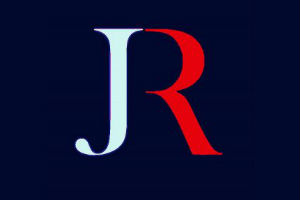 Make a one-time or recurring gift to support JerryRatcliffe.com online below. Your gift is not tax-deductible. Thank you for your support of JerryRatcliffe.com and the "Jerry Ratcliffe Show" podcast!