Furman shocks UVA with late 3-pointer, 68-67, in NCAA opening round
By Scott Ratcliffe
Virginia's trip to the Big Dance turned out to be a quick one, as the fourth-seeded Cavaliers let a late lead slip away Thursday in Orlando — after blowing a comfortable 12-point advantage in the second half — and No. 13 seed Furman got a game-winning 3-pointer from JP Pegues in the closing seconds to end UVA's season, 68-67.
The Wahoos held a two-point edge, 67-65, in the closing seconds when fifth-year guard Kihei Clark launched a bad pass down the court and right into the hands of Furman's Garrett Hien. Hien, who had just trimmed it to two with a pair of free throws with 12 ticks left, found Pegues open behind the 3-point line, and the 6-foot-1 sophomore drilled it, putting the Paladins (28-7) ahead by one with 2.4 seconds remaining.
UVA had one last crack at it, but junior guard Reece Beekman's long, last-second 3-point attempt fell short as the final horn sounded, and Furman began to celebrate its first NCAA Tournament victory since 1974. The Cavaliers finish the season with a record of 25-8 in disappointing fashion, and still haven't produced a tourney victory since winning it all in 2019 (0-2).
Things were looking good for Wahoo fans coming out of the halftime break, as Virginia used a 10-3 run to start the second half for the largest lead of the day, 42-30, after back-to-back Clark layups. The Paladins hung around, trimming it to six, 44-38, on a Marcus Foster triple with 13:31 to play.
UVA answered with a pair of 3-pointers from Isaac McKneely to push the lead back to a dozen, 50-38, but Furman continued to chip away. The Paladins turned to a 1-3-1 zone defense and went on a 19-4 run across the next six-plus minutes to take their first lead of the day, 57-54, on a Jalen Slawson three-point play with 5:02 to go, after leading scorer Mike Bothwell fouled out with 6:25 left.
Virginia's Ryan Dunn came away with a steal moments later and was heading toward the rim for a dunk, but was fouled hard by Slawson, resulting in a nosebleed for the freshman forward, but was reviewed and determined to be a common foul. Armaan Franklin was inserted for the ensuing free-throw attempts and sank both, and Furman held a 57-56 lead as the clock went under the four-minute mark.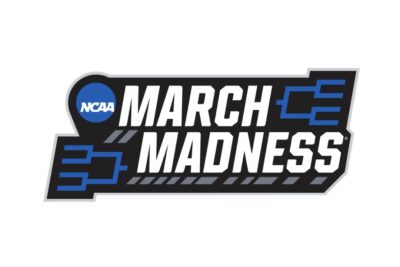 The teams traded baskets before Pegues sank two free throws to give the Paladins a 63-60 advantage with 2:33 to play, but UVA responded with six unanswered points and was in front by three, 66-63, with 1:21 on the clock after a pair of Kadin Shedrick free throws.
Clark forced a Pegues turnover on the ensuing Furman possession with 58.8 ticks left, but McKneely missed the front end of a one-and-one opportunity with 35.1 to go, leaving the door open for Furman. After not scoring for over two minutes, Bob Richey called a timeout to set something up with 27 seconds left, but Foster misfired on a 3-point shot as Beekman got a hand on it, and the ball wound up in the hands of Clark, who was fouled with 19.2 to go and split his ensuing free-throw attempts, making it a 67-63 ballgame.
Hien was fouled and knocked down a pair with 12.3 seconds to go, just before his interception led to Pegues' game-winning dagger.
Virginia shot 44 percent (24 for 54) on the afternoon and just 17 percent from long range (2 for 12, both makes by McKneely), knocking down 17 of 22 from the charity stripe (77 percent). UVA won the rebounding battle, 39-31, and forced 9 Furman turnovers while only giving it away 8 times, 4 in each half.
Shedrick finished with a double-double, leading the Cavaliers with 15 points on 5-of-9 shooting to go along with a game-high 13 rebounds (5 offensive). He also posted a game-best 4 blocks and a steal, and sank 5 of 6 from the free-throw line.
Beekman had 14 points, 5 assists, 5 rebounds, 2 blocks and 2 steals, while McKneely (5 for 10, 2 for 7 from 3) added 12 points off the bench in his first NCAA Tournament contest. Gardner and Franklin each had 8 points, while Clark finished his final collegiate game with 5 points and 5 assists.
Slawson led all scorers with 19 points, one of four Paladins in double figures (Foster 14, Bothwell 11, Pegues 11). Furman shot 39 percent from the field (22 for 56), 36 percent from long range (10 for 28) and 74 percent (14 for 19) from the foul line.
Team Notes
Courtesy UVA Media Relations
UVA finished 25-8 overall
Virginia is 10-7 away from John Paul Jones Arena, including a 4-2 record on neutral courts
Furman gained its first lead at 57-54 on a 3-point play by Jalen Slawson, capping a 9-0 run by the Paladins
UVA started the second half on a 10-5 run, gaining a 42-30 lead
UVA held Furman scoreless for 5:48 in the first half
UVA led 32-27 at halftime, falling to 19-2 when leading at the half
Virginia owned a 32-22 advantage in the paint
Furman was 10 of 28 from 3-point range, while Virginia was 2 of 12
NCAA Tournament Notes
The Cavaliers are 35-24 all-time in the NCAA Tournament
UVA is 5-4 record as a No. 4 seed in the NCAA Tournament
UVA made its ninth NCAA Tournament appearance under Tony Bennett and 25th overall
Bennett is 16-10 in 11 NCAA tournaments, including a 13-8 record in nine NCAA appearances at UVA
UVA is 12-2 in the NCAA Tournament when scoring 60 or more points under Bennett
Series Notes
Virginia is 1-1 all-time vs. Furman in the series that dates to 2004-05
The Cavaliers defeated the Paladins 79-67 in the other meeting on Dec. 8, 2004 at University Hall
Player Notes
Double Figure Scorers: Kadin Shedrick (15),Reece Beekman (14), Isaac McKneely (12)
Shedrick added a career-high tying 13 rebounds for his first double-double of the season (4th career)
Shedrick reached double figures for the 22nd time
Shedrick (4 blocks) had his 29th career multi-block game
Beekman reached double figures for the 30th time
McKneely reached double figures for the eighth time
McKneely (2 3-pointers) has made 2+ 3-pointers in 17 games
Jayden Gardner, Armaan Franklin, Taine Murray, Ryan Dunn, McKneely and Shedrick and made their NCAA Tournament debuts