Gardner 'bounces' back from benching to save Virginia's bacon
By Jerry Ratcliffe
One bounce, two bounce, three bounce, four.
On the first bounce off the rim, Kihei Clark thought the game was over and Virginia had lost. On the second bounce, Tony Bennett was holding his breath. Third bounce, the shooter, Jayden Gardner was trying to will his jumper into the net.
On the fourth bounce, John Paul Jones Arena inhabitants were sent into pandemonium as Virginia pulled off another hoops miracle, the likes of the 2018 win at Louisville. This time, visiting Pitt was the victim. Both of those Cavalier comebacks were settled with 0.9 seconds showing on the arena clock.
On March 1, 2018, host Louisville blew a four-point lead with 0.9 seconds to go against No. 1 Virginia, which accomplished the improbable, winning 67-66 on a De'Andre Hunter 3-pointer at the buzzer.
Friday night in Charlottesville, Pittsburgh blew a four-point lead (56-52) with 10 seconds to go. Gardner scored on an inbounds play and was fouled, made the free throw and cut it to 56-55. The Panthers committed a five-second violation, unable to inbound the ball, giving it back to the Cavaliers with 9.7 seconds showing.
Virginia called timeout, and although Bennett's plan wasn't carried out, freshman Taine Murray launched a 3-point attempt that missed and ended up in Gardner's hands to the right of the lane. The transfer forward put up an off-balance jumper that "used up all of the rim," as Bennett put it, before dropping in with 0.9 on the clock.
Pitt's last-ditch effort ended up in the trusty hands of Virginia's Clark as the buzzer sounded.
UVA 57, Pitt 56.
🗣 "𝐓𝐇𝐀𝐓'𝐒 𝐖𝐇𝐀𝐓 𝐈 𝐃𝐎" – @Jayy_Baller_1

🔶⚔️🔷 #GoHoos pic.twitter.com/2Def8G2chB

— Virginia Men's Basketball (@UVAMensHoops) December 4, 2021
The irony is that in Virginia's last outing, another last-second loss to Iowa in the ACC/Big Ten Challenge, Gardner was on the bench the final few minutes, having been jumped by Bennett for poor defensive play. This time, Gardner hit the game-winner.
In yet another Thriller Diller, UVA led 50-43 with over seven minutes to play, having finally gathered some separation from the Panthers. Shortly afterward, Pitt went on an 11-0 run as the Cavaliers went 5:42 without a point and 7:22 without a bucket, and the visitors bolted to a 56-52 lead with 24 seconds to play.
The rest, as they say, is history, and Pitt's futility against Virginia continued. UVA has owned the Panthers since they joined the ACC in 2013, winning 12 of the 13 meetings.
"It was good to see [Gardner] come back and have a game like that," said Clark. "I'm confident in him. He's a senior, he's been through the grind."
Gardner, who transferred to UVA in the summer after starring at East Carolina, finished as the game's leading scorer with 15 points on a 7-of-10 shooting night and a career-high four assists.
The former Pirate was humble after his Reaper Cheater of a jump shot.
"I thought Taine took a great shot out of the bounce, to take as quick a shot as you can take it," Gardner said. "Kadin [Shedrick] crashed the boards really hard and helped me steal the ball from the defender, and I had to take a shot. I shoot a lot of fadeaways in practice, but none of them were like that though."
It was an intense final minute for both teams in their ACC opener. Virginia improved to 6-3 overall, while Pitt slipped to 2-6. The Panthers were coming off another last-second loss to Minnesota in this week's ACC/Big Ten Challenge.
For the Cavaliers, Bennett was more pleased with his team's effort than the Iowa loss, when UVA staggered out of the blocks and fell behind by 20 points, a hole it couldn't dig itself out of. While they rallied to fall short at the end, Bennett criticized his team for its lukewarm first half.
Not the case this outing, as Virginia opened a 10-point gap (30-20) with 4:28 remaining in the first half before Pitt narrowed it to 30-26 at the break. Still, the Cavaliers' defense held the Panthers to 35-percent shooting in the half and 39-percent for the game, although Jeff Capel's team did manage to hit half its 3-pointers (8 of 16).
"This is all about the quote that maybe I use a lot, the one about failing better," said Bennett. "Ever tried, ever failed, no matter — try again, fail again, fail better, keep improving.
"We're showing some mistakes as every team does, but can we just keep growing and learning from those and be better next time? I thought we started better than we did against Iowa. I thought we were a little more ready and that was the answer to that challenge."
Bennett said he had told Gardner before the game that he needed to score, and score he did — especially in crunch time, scoring UVA's final five points in less than 10 seconds.
"Down four is kind of tough, I mean it's two possessions at that point," said Clark, who finished with nine points and six assists. "I mean, anything can happen. We've seen it. I've been through them, so that's what my mindset was. I thought about Louisville."
0.9 is becoming a legendary number around Charlottesville, even if it is raising the collective blood pressure around Wahoo Nation.
Just part of the growing-up process for the "newest team" Bennett has ever coached. Growing pains.
One bounce, two bounce, three bounce, four …
Support JerryRatcliffe.com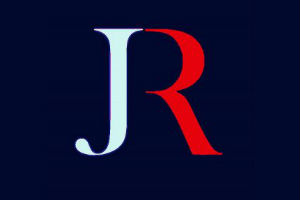 Make a one-time or recurring gift to support JerryRatcliffe.com online below. Your gift is not tax-deductible. Thank you for your support of JerryRatcliffe.com and the "Jerry Ratcliffe Show" podcast!