Gardner dons his cape and destroys winless Fairleigh Dickinson
By Jerry Ratcliffe
On a day when Virginia celebrated the 50th anniversary of Barry Parkhill's single-game scoring record of 51 points (still stands), the legendary Cavalier guard might have been wondering if the record would last through the afternoon at the rate Jayden Gardner was going.
Gardner scored a season-high 29 points in only 26 minutes as the ECU transfer helped UVA clobber visiting Fairleigh Dickinson, 82-49, on Saturday. Talk about efficiency, Gardner made 14 of 18 shots, including an assortment of crowd-thrilling dunks.
"Gardner just put a Superman cape on and we had no answer," said FDU coach Greg Herenda, whose team dropped to 0-10 with the loss. "He's a big body, strong, patient, and he's really good.
"We tried to play him man-to-man the first three possessions, then we went zone, and we hung in the game for a while until Gardner realized, 'No one's guarding me, no one's boxing me out.'"
Gardner, averaging close to a double-double so far this season, essentially scored at will as UVA used a 10-0 run to create separation and led 34-19 at the break. The Cavaliers opened the second half with a 14-2 run and led 48-21 with more than 15 minutes to play.
Herenda was right in that his Knights had no answer for Gardner, who scored Virginia's last four points of the first half and the first six of the second. Tony Bennett pulled Gardner with 12 minutes to play, or who knows how many points he might have put up.
It was a much-needed win for the Cavaliers, coming off a 10-day exam break and a week-and-a-half removed from their last game, a loss at James Madison. Standing at 7-4, Virginia is now finished with its nonconference schedule and hosts Clemson next Wednesday night.
"My teammates kept setting me up for today, me finding spots, and just emphasized getting the ball inside was key," Gardner said. "And just stuff we worked on in practice carried over, so I just got to keep it on."
While ACC play is right around the corner (UVA is 1-0 in the league), Bennett realizes his team must put things together in a hurry.
"I liked our energy to start the game defensively," Bennett said. "[FDU] scored a few baskets in transition defense, we lost our vision and they got a couple of offensive rebounds. Those are obviously key things to be as rock-solid as you can be, but I really liked our defensive collectiveness, how we were active on the ball and got them to the end of the shot clock.
"There weren't uncontested shots. I encouraged them in that regard at halftime and I thought they came out in the second half with that same kind of alertness defensively.
"Offensively, [FDU] mixed up some zone, and there were some good things happening. It's always good when the game gets separated to get some other guys in, because we're always looking for rotations and seven, eight and nine in our rotation."
Virginia had been ineffective from behind the 3-point line for most of the game until Bennett began to integrate some of those seven-through-nine reserves into the lineup, calling off the dogs.
Both Igor Miličić Jr. and Carson McCorkle went 3 for 4 from behind the arc, while Taine Murray and Malachi Poindexter each hit their lone 3-point attempts and UVA finished 9 for 17 from long range. Eight of those nine were from that group of players off the bench.
"Tony was gracious and went to the bench, and those guys still played the same way," Herenda said. "You know, that's a sign of a good program and a great coach."
Heading into ACC play from this point onward, can Virginia translate some of the positives of Saturday's win into the rest of its schedule? Particularly Gardner, who is the team's leading scorer and rebounder (Gardner is fourth in the ACC in rebounding at only 6-foot-6).
"Some things yes, some things no," Bennett said afterward. "Some things are just that you get the ball and size-wise you can overpower. We did a good job against their zone and [Gardner] plays hard. I just want him to keep getting better and better, and so I'd say some of it yes and some of it no. That's the most honest answer I can give you.
"I was excited to see him attacking. He's got a great motor and his attitude is really good."
Virginia shot 70.4 percent the second half (19 of 27) and 62 percent for the game (34 of 55), and 53 percent from the arc (9 for 17, 9 of 14 in the second half), while the Cavaliers' defense stepped up and held FDU to 29-percent shooting overall.
Transfer guard Armaan Franklin finished with 12 points and ended his 3-point drought by connecting on 1 of 13. McCorkle, with 10:47 of playing time, and Miličić with 12 minutes of court time, each finished with 9 points.
Team Stats
Courtesy UVA Media Relations
Virginia (7-4) scored a season-high 82 points
Virginia is 2-0 all-time vs. FDU
Virginia is 11-0 all-time vs. Northeast Conference opponents
UVA forced three shot clock violations (13 in 2021-22)
UVA started the second half on a 10-0 run
UVA shot 53.6 percent en route to a 34-19 lead
UVA is 106-2, including a 3-0 mark in 2021-22, when limiting opponents to fewer than 50 points during the 13-year Tony Bennett era
Bennett-coached teams are 131-3 when holding opponents to fewer than 50 points (25-1 in three years at Washington State)
UVA recognized members of the 1971-72 team, including UVA legend Barry Parkhill whose 51-point performance against Baldwin-Wallace on Dec. 11, 1971 still holds firm as the all-time single game scoring record in UVA history
UVA is and 152-45 in non-conference action (86-9 at JPJ) under Bennett
Player Notes
Double Figure Scorers: Jayden Gardner (29), Armaan Franklin (12)
Gardner had 18 of his season-high 29 points in the first half
Gardner converted 14 of 18 shots and 1 of 1 free throws
Franklin ended a 0-for-21 drought from 3-point range in the second half
Malachi Poindexter had a career-high seven points off the bench
Carson McCorkle had a career-high nine points off the bench
Support JerryRatcliffe.com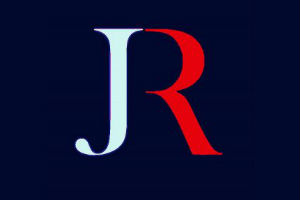 Make a one-time or recurring gift to support JerryRatcliffe.com online below. Your gift is not tax-deductible. Thank you for your support of JerryRatcliffe.com and the "Jerry Ratcliffe Show" podcast!