Gelof & Co. deliver another hit parade as UVA tops Hokies to even series
By Jerry Ratcliffe
Brian O'Connor always prepares a message for Thursday's practices before a weekend series, and this one was an easy choice.
With his No. 11 Cavaliers hosting No. 7 and state rival Virginia Tech for a three-game set on the same weekend Virginia would retire legendary Ryan Zimmerman's number 11, O'Connor didn't have to search far for inspiration.
"My whole talk before practice was about what made Ryan Zimmerman the player he is and the person he is," the UVA coach said about Zimmerman, a former Cavalier standout who has been considered the face of the Washington Nationals' franchise for the past two decades. "One of the things that stood out to me [about Zimmerman] was that he had the very rare ability to raise his game against the best guys and against the best teams.
"And that's what this series is, two of the better teams in this league, two of the better teams in this country. The great players rise and emerge in games and series like this."
That's exactly what happened Saturday in front of the largest crowd in Virginia history, with 5,919 on hand for "Ryan Zimmerman Day." After three-and-a-half scoreless innings, Virginia third baseman and cleanup hitter Jake Gelof blasted a solo home run deep into the left-field bleachers off Virginia Tech starter Drue Hackenberg to break the ice.
The roundtripper, Gelof's 17th of the season, gave the Cavaliers and 1-0 lead and inspired his teammates for a five-run explosion in the fifth inning for a 6-0 lead en route to a 6-3 win that evened the series at 1-all. The rubber game is Sunday (starting time moved from 1 p.m. to 11 a.m. due to possible thunderstorms).
Gelof, who happens to play at the same "hot-corner" position as Zimmerman at UVA's Disharoon Park, was looking for a fastball from Hackenberg, and that's exactly what he got.
"Going into my second at-bat, I got a fastball that I liked," said Gelof, whose blast represented the third-most home runs in a single season by a Cavalier (Brian Buchanan leads with 22), and the most by any player in the O'Connor era.
Gelof, who went 2 for 4, added his 66th and 67th RBI of the season, tying him with Kenny Towns (2015) and Joe Koshansky (2004) for the second-most (single season) in UVA history.
"I think it's like a big thing to show that it is possible. Once you get that one [run] across, you get your shoulders back a little bit, take a deep breath having the lead right there and then just go out there having fun," Gelof said.
Part of "Ryan Zimmerman Day," proclaimed by Virginia Gov. Glenn Youngkin, was placing Zimmerman's name and number on the actual third base, which will remain there the rest of the season, a special thrill for Gelof.
"That's pretty cool, looking down and seeing [Zimmerman's name] there," Gelof said.
After Gelof established the lead, Virginia was off and running, sending nine batters to the plate for a five-run fifth inning. Four consecutive singles by Kyle Teel, Alex Tappen, Gelof and Devin Ortiz blew the game open. Ortiz' two-run single down the left field line finished the UVA hit parade.
Tech got on the board with a two-run sixth inning and added a run in the top of the ninth for the Hokies (30-10, 13-8 ACC).
Gelof wasn't the only Cavalier inspired to rise to the occasion. So was starting pitcher Brian Gursky, who scattered five hits over six innings and struck out eight, while walking only two. Gursky, now 7-0, retired 13 consecutive batters from the end of the first inning to the sixth.
"It was a lot of fun playing in front of nearly 6,000 people here today, fun to honor a guy like Ryan Zimmerman, just the kind of player he was and knowing what he meant to the community … it was awesome," said Gursky.
Setting down 13 straight Hokies was a big key to UVA's win.
"Yeah, you're just kind of in a groove at that point," the southpaw said. "I think we had great defense, great first steps and I think I did a great job of getting strike one and it's just contagious.
"Jake gets the home run, I come back and get quick three outs, we come back and put up a five spot … so just kind of playing team baseball and it's just very contagious."
Gursky, who threw 90 pitches, got into a rough patch in the sixth when Tech had runners on the corners, but hung on before Brandon Neeck came on in relief and finished the final three innings, allowing only one run and one hit while striking out four (no walks) and not allowing either of the inherited Hokies to score.
"Brandon picked me up big-time," Gursky said of Neeck, who moved from the starting rotation to the bullpen a few weeks ago. "He's a great pitcher. He went through a little hard time, but he's been absolutely phenomenal for us for the past few weeks."
Neeck said both his fastball and slider were working well, particularly his fastball against the Hokies. Moving to the bullpen, he said the key has been his mentality in changing assignments, mostly having confidence and focusing on that "one throw right in front of me."
That was of great importance when he came in with two runners and no outs.
"It really doesn't take away from the fact because last year and the last few weeks this year, that's what I've done, is come out of the pen," Neeck said. "I've gotten real comfortable with coming in and guys on base and handling that.
"Playing in front of another record crowd is amazing and makes it so much fun, makes the game seem even bigger than it already is."
Neeck earned his second save of the season and allowed just the one hit, a solo shot by Tech's Tanner Schobel in the ninth.
"A bounce-back win for us," said O'Connor of his Cavaliers (33-11, 14-9 ACC) after dropping the series opener to Tech on Friday night. "Hackenberg was outstanding the first three or four innings and fortunately, Gelof was able to get the ball out of here and the next inning we were able to string a bunch of hits together, which we've been pretty good at this year.
"Gursky was outstanding. That changeup is one of the better ones that I've coached. He's just really done a terrific job all year long for us and Neeck has been outstanding out of the bullpen and just decided to go right to him."
In today's matchup, UVA will start Jake Berry (5-2), while Tech will go with Jordan Geber (0-1).
ACC Baseball Standings and Schedule
Sunday Ticket Information
Courtesy UVA Media Relations
Fans with tickets for Sunday's game that cannot attend because of the rescheduled time can either: (a) exchange their ticket in advance for a General Admission ticket to any other regular season game by calling the Virginia Athletics Ticket Office at (800) 542-8821 during regular business hours, Monday through Friday, 9 am to 5 pm., or (b) bring their ticket to the gate for General Admission seating at any remaining regular season home game, subject to seat availability at the time of arrival.
Smithfield Commonwealth Clash
The Smithfield Commonwealth Clash, originally called the Commonwealth Challenge (2005-2007), has been a part of the UVA-Virginia Tech rivalry since 2014. It is an all-sports points-based program with the Commonwealth Clash trophy presented to the winning school each year for its dominance in head-to-head competitions.
The winner of this weekend's series will earn one point for its respective school. Virginia Tech currently leads the Clash 10.5 to 7.5. The final two points are up for grabs at the men's and women's ACC Track Championships.
Support JerryRatcliffe.com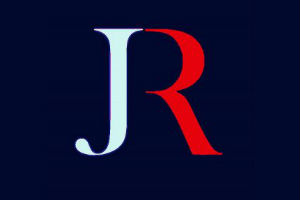 Make a one-time or recurring gift to support JerryRatcliffe.com online below. Your gift is not tax-deductible. Thank you for your support of JerryRatcliffe.com and the "Jerry Ratcliffe Show" podcast!