Georgia running back Foston could be the steal of Virginia's recruiting class
By Jerry Ratcliffe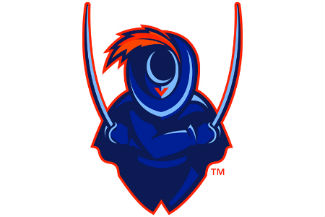 If there's one thing Virginia's football staff has learned in its five years on the East Coast, it's that there's a lot of good football players in Georgia.
Bronco Mendenhall's Top 25 recruiting class included five players from the Peach State, which shouldn't surprise anyone because there were already seven players from the state of Georgia already on UVA's roster this past season.
One of the most intriguing players from the new crop of Georgian Wahoos is running back Amaad Foston of Milledgeville, a small town northeast of Macon along the Oconee River. In Milledgeville, Foston is a household name.
After all, Foston rushed for 5,215 yards and 75 touchdowns for the John Milledge Academy Trojans. More than one out of every 10 of Foston's rushing attempts ended up in the end zone. His 2019 rushing yards ranked ninth all-time in Georgia state history, 52 yards ahead of Nick Chubb's best season, and his 46 TDs were third all-time, one better than Herschel Walker's best season.
All that, and he didn't play his senior year due to a minor knee injury early on before he elected to opt out the remainder of the season. Still, he continued workouts and went to practices to help inspire his teammates.
No one knows for sure what kind of senior year Foston would have had, but considering that he rushed for an eye-popping 423 yards and eight touchdowns in last year's 62-19 state championship game, leaves one to ponder.
"He's been my security blanket the last three years," said Milledge head coach J.T. Wall, who also calls the offense. "I knew that on fourth-and-two or fourth-and-three, that we were going to give it to Amaad. Not having that this year was hard to get used to."
Milledge went on to repeat as state champs without their vaunted back, but Wall often wonders just what it would be like with him along for the ride.
"Where he was physically in August compared to where he was last year when he ended the season was unimaginable. He had picked up more weight, more speed and more strength. It would have been unreal to see what he could have done this year."
That's what Virginia coach Bronco Mendenhall and Cavaliers running backs coach Mark Atuaia hope to find out if there is spring practice in 2021. Foston will enroll at UVA for the spring semester and join what will be a crowded backfield.
Virginia will return at least at least three running backs in starter Wayne Taulapapa, transfer Ronnie Walker Jr., and Perris Jones. Mike Hollins, a sophomore, opted out this season and Mendenhall indicated that the New Orleans back would return for the '21 season.
"I'm not talking negatively about any of our existing running backs," Mendenhall said. "Mike Hollins was probably the most-touted. We're hopeful Amaad will develop into a featured running back, who's capable on any play to score a touchdown, to break tackles, to just really energize a running game that complements a quarterback that can run.
"You saw some of that with Shane Simpson [a graduate transfer from Towson] this year and the combination with Wayne Taulapapa. But there is another tier of dynamism that can happen."
Mendenhall said that when one looks at the numbers and production of Foston's high school career, one can't help but say 'Holy smokes, that looks really good.' He would love to have every year, or at least every other year, the right kind of development as a featured back, and an understudy and then yet another guy learning under him, so that when Virginia hands the ball off, the production just keeps rolling.
"It could be the same as throwing it downfield to Lavel Davis, Jr., or someone else, or like (former UVA QB) Bryce Perkins carrying the ball and, you know, he could go the whole way," the coach said. "So this is more like, Amaad is more of that caliber, which is exciting for us. We're thrilled and we hope this becomes kind of the beginning of a direction we wanted to have happen. This just is probably the closest that we've had in terms of fulfilling it."
Back in Georgia, Coach Wall could relate to Mendenhall's hopes for the future.
"I think Amaad has one of the highest ceilings of any player we've had," the Milledge coach said. "He's the most polished high school football player I've every coached. Amaad's known what he wanted from day one, and this is just another step towards that goal."

Comments