GK Campbell stops a career-best 16 as No. 8 Cavaliers top ninth-ranked Tigers, 12-10
Courtesy UVA Media Relations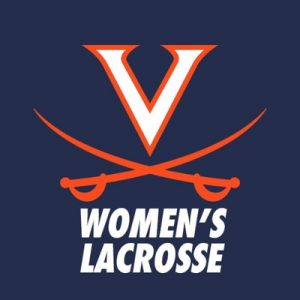 The No. 8 Virginia women's lacrosse team held No. 9 Princeton to just two goals in the second half to win 12-10 on Saturday afternoon at Class of 1952 Stadium. Goalkeeper Charlie Campbell came up with a career-high 16 saves in the game. UVA's defense allowed just 13 shots in the second half with just the two goals for the Tigers.
Courtlynne Caskin led Virginia with five points on four goals and one assist. Lillie Kloak added three goals, while Sammy Mueller and Ashlyn McGovern each had two.
Virginia had the edge in shots (35-34) and ground balls (17-16), while Princeton led in draw controls (13-9). Both teams had one free position goal.
HOW IT HAPPENED
Virginia (4-0) took the early lead, 2-0, on two-straight goals by Kloak. Princeton (1-1) scored twice to tie the game, the first of six ties in the game. Caskin scored to put UVA back ahead but the Tigers would score two more to lead 4-3 with 18:10 to go in the first half. Caskin tied it up on a free position and then scored to tie it again after another goal by Princeton, 5-5. The game was tied 7-7 when Princeton scored with just 17 seconds to go in the first half to lead 8-7 at the break.
The Cavaliers came out with a 3-0 run on goals by Mueller, McGovern and Kiki Shaw to take a 10-8 lead with 12:47 remaining. UVA didn't allow a goal by Princeton until the 10:57 mark in the second half. Virginia had its largest lead, 12-9, after goals by Kloak and McGovern with 4:19 to play. Princeton won the next draw and scored in 25 seconds to make it 12-10. UVA won the following draw and had control for the remainder of the game.
NOTES
It was the third hat trick this season for Caskin. She also added two caused turnovers.
Caskin and Mueller has scored in all four games this season.
Mueller had four ground balls, four draw controls and two caused turnovers.
Campbell had a career-high 16 saves.
Annie Dyson had three draw controls.
UP NEXT
Virginia hosts its home-opener on Wednesday against Richmond at 5 p.m. at Klöckner Stadium.

Comments