Gone But Not Forgotten: Wahoo Legends Celebrate UHall
By Jerry Ratcliffe
A Who's Who of 'Hoos showed up Friday night for Ralph Sampson's "Last Call for UHall" celebration on the eve of storied University Hall's implosion set for Saturday morning at 10 a.m.
Every direction one glanced, there was a former UVA basketball player who played in UHall, which opened in 1965 and closed in 2006. The school's master plan calls for the building to be replaced by three grass practice fields for football and other sports teams.
Generations of players shared memories from their days, including host Sampson, who equated the end of UHall to a death in the family. While it is the end of the fabled facility, it was not a somber occasion. Stories were told, some serious, some humorous, all important memories of a special time in Virginia basketball history.
Sampson said it best after glasses were raised in a toast to UHall, when he closed the story-telling portion of the evening by stating: "They can take away the building, but they can never take away our memories of the building."
UHall was nicknamed "Ralph's House" (see related story on the website about how that occurred), a name that stuck to the arena through the ages.
Throughout the evening at Tavern & Grocery on West Main Street, the restaurant could have been mistaken for a Wahoo basketball hall of fame.
Hey, that looks like Barry Parkhill because it was Barry Parkhill. Looked like the Stokes brothers (Bobby and Ricky) because it was the Stokes brothers. Isn't that Rick Carlisle, and Harold Deane over there? Marc Iavaroni? Richard Morgan? Coach Debbie Ryan and Terry and Ann Holland?
Wow, Craig Robinson, Dan Merrifield, Jimmy Miller, Andy Boninti, Ed Schetlick, Jason Williford, Craig Littlepage, Terry Gates, Bob Sefcik. Too many to mention.
UVA women's hoops hall of famer Dawn Staley and more Wahoos are arriving Saturday morning to watch the demolition, which is expected to take about 16 seconds to reduce the clam-shaped dome and what's left of the arena into a pile of rubble.
While I was not fortunate enough to see Parkhill's game-winning shot that stunned No. 2 South Carolina on Jan. 11, 1971, it was certainly one of the greatest moments in UHall history. Parkhill, perhaps the most modest individual one could even encounter, took the shot over the Gamecocks' Kevin Joyce, in what sportswriters up and down the East Coast described as "the shot heard round the world."
As the clock winds down on UHall, several fans have asked me what my favorite memories are in the arena.
I have four that immediately pop up.
Two of them involve Sampson, Virginia's three-time National Player of the Year and a member of the Naismith Basketball Hall of Fame.
The first was his career-high 40 points against a loaded Ohio State team in a nationally-televised Super Bowl Sunday matchup, made-for-TV event. That was a huge deal in those days.
Jan. 25, 1981. Sampson, on a sprained ankle, annihilated the Buckeyes, which boasted three future NBA big men — Herb Williams, Clark Kellogg, and Granville Waiters.
Virginia 89, The Ohio State 73.
The second came in Sampson's final home game against Lefty Driesell's Maryland Terrapins. It was beyond a festive affair. People showed up in tuxedos, the governor was there, tickets were impossible to obtain.
It came down to Sampson having to make two free throws to win the game with less than 10 seconds to play. He missed the second, but teammate Craig Robinson tipped the ball back out to Sampson, who hit the jump shot to win the game, setting off one of the wildest victory celebrations in Charlottesville history.
Virginia 83, Maryland 81.
How could I or anyone forget Richard Morgan's nine points in 17 seconds in a 3-point barrage that left No. 8 North Carolina in a fog of bewilderment. The Tar Heels were more than confident when they came into UHall on Jan. 15, 1989.
Holland was ill and could not coach as assistant Dave Odom took over the team in his absence. Odom perhaps gave the free-wheeling Morgan a little more offensive leash than Holland, and the Salem native took every bit of advantage of the situation.
Morgan lit up the Heels for 39 points and was en fuego from behind the 3-point line, coming down court and drilling three consecutive 3-point daggers in a row within 17 seconds that turned UHall upside down.
I was my newspaper's sports columnist and longtime friend Kevin Record was our beat guy. We sat together at all the games, and I will never forget that following Morgan's third straight 3-pointer, he came running by press row, laughing and blowing out his two fingers as if they were six-shooters. Record and I nearly fell out of our chairs in amusement.
We learned later that Carolina coach Dean Smith was so upset that he got a speeding ticket in Amherst County on the way home back to Chapel Hill. Somehow, Duke students obtained a copy of the ticket, made posters of it and proudly displayed them at the ACC Tournament several weeks later.
While I have about 100 memories of games or moments in games that would make this column unbearably long, my fourth was simply the "Last Ball in UHall."
March 5, 2006, was the date and even though UVA lost to Maryland, it was just a memorable event with all the greats returning to send the arena out in style. It was just an unforgettable day. The game was almost anti-climatic because the real important stuff came afterward.
Parkhill — we told you he was modest — was presented the ball to make the last-ever official basket in UHall, but he unselfishly passed the ball to Sampson, who tried to dunk in street shoes. As Sampson said Friday night, "I couldn't really jump anymore (because of knee injuries)," and nearly fell and injured himself. Still, it was an incredible memory for us all.
There will be tears Saturday morning from those that spent so much time in the grand old building that held so many treasures in its odd, round-shaped dimensions and its clam-shelled roof.
Gone, but not forgotten.
Support JerryRatcliffe.com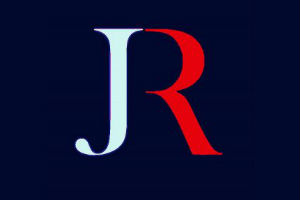 Make a one-time or recurring gift to support JerryRatcliffe.com online below. Your gift is not tax-deductible. Thank you for your support of JerryRatcliffe.com and the "Jerry Ratcliffe Show" podcast!