Groves charges into Jefferson Cup lead with a 6-under second round
By Jerry Ratcliffe
Dustin Groves posted a six-under 65 in Saturday's second round of the Jefferson Cup Championship at Birdwood Golf Club to leapfrog to the top of the leaderboard heading into Sunday's finals.
Coupled with is 2-under 69 in the opening round, Groves is 8-under 134 for the tournament, which is being held for the first time on the new Davis Love-designed Birdwood course. He will be difficult to beat on Sunday, considering he has an 8-shot lead on his nearest competitor, 16-year-old Preston Burton.
Burton, who plays for the Charlottesville High School golf team, led Groves by a shot with his opening round 68 on Friday. He was attempting to become the Jefferson Cup's youngest champion since 15-year-old Mikey Moyers more than a decade ago on the previous Birdwood layout.
It would require a monumental finishing round for Burton to catch Groves, a former Wake Forest golfer who won this tournament in 2008. Burton and the rest of the championship division would have to have help from Groves in order to narrow the divide in the field (Complete tournament results appear at the end of this story).
Meanwhile, in the senior division, first round leader Bowen Sargent failed to put together back-to-back quality rounds and dropped from a 3-shot lead after Friday's play, into a two-stroke deficit to Steve Serrao.
Serrao opened with a 1-under 70 and trailed Sargent, UVA's men's golf coach, by three strokes. He fired an even-par 71 on Saturday and opened a two-shot gap between he and Sargent heading into Sunday's finale.
In the super senior division, John Steele's consistency put him in the lead heading into Sunday. Steele put together back-to-back, even-par 71's for a collective 142, one stroke ahead of first round leader Tim Vigotsky.
For those desiring to follow the championship final threesome on Sunday, Groves, Burton and AJ Stouffer have a tee time of 12:30. The public is invited to attend.
Results
Championship Flight
Dustin Groves      69-65_134
Preston Burton     68-74_142
AJ Stouffer    73-73_146
Christopher Dalglish    74-72_146
Peter Wilson 73-77_150
John Welsh   77-77_154
Esteban Knorr      77-79_156
Timonthy Morris   77-80_157
John McAllister     79-80_159
Jeff Toms      85-75_160
Sam McNamara   79-81_160
Jose Urresti  80-87_167
Connor Green      85-82_167
Alex Grainger       91-85_176
Brandon Lloyd      88-88_176
Shane Torrence   85-93_178
Max Novick   92-88_180
Kirk Bain       81-99_180
John Fontaine      86-97
Senior Division (50-64 years)
Steve Serraro       70-71_141
Bowen Sargent    67-76_143
Allen Barber  78-69_147
Scott Garrison      74-73_147
Neil Davis      71-77_148
Tony Good    75-74_149
Scott Richards     73-82_155
Jon Zampedro      85-71_156
Moe Barros   79-78_157
Greg Bales    81-81_162
Wes Campbell     76-87_163
Brent Kaczmarek 83-80_163
Rick Malnight       82-82_164
Eddie Early   90-78_168
Adam Barrett 85-84_169
Billy Batchelor      85-85_170
John Williams       92-78_170
Inoch Arenette      89-81_170
Skip Platt       83-87_170
Greg Crum    89-81_170
Dick Prins      88-83_171
Phillip Seay   87-84_171
Greg Whitmer       88-85_173
Steve Castro 84-94_178
Tony Marbury       92-86_178
Mike Wade    85-95_180
Brendan Fish 93-88_181
Bayram Sadikoglu       90-100_190
Terry Dean    95-97_192
Super Senior Division (65 and older)
John Steele   71-71_142
Tim Vigotsky 70-73_143
Jay Klingel    74-77_151
Jim Woodson       75-77_152
Donald Meyer       79-74_153
Steve Cox     79-79_158
Joe Coates   82-77_159
Kofi Mannem 79-82_161
Jimmy Casella Jr. 84-79_163
Donald Robertson       85-80_165
Bob Platt       86-86_172
Jerry Prudom       88-88_176
Jay Perry       103-94_197
Support JerryRatcliffe.com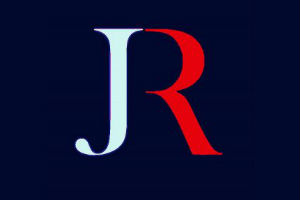 Make a one-time or recurring gift to support JerryRatcliffe.com online below. Your gift is not tax-deductible. Thank you for your support of JerryRatcliffe.com and the "Jerry Ratcliffe Show" podcast!