Groves claims Jefferson Cup Championship by whopping 18 strokes
By Jerry Ratcliffe
Dustin Groves added a new definition of "back-to-back" on Sunday when he ran away with the Jefferson Cup Championship at Birdwood Golf Course.
The last time Groves won the Jefferson Cup was in 2018, which was the last time Birdwood hosted its annual tournament. Fast forward to Sunday and the former Wake Forest golfer blew away the competition, waltzing to an 18-stroke win.
A lot of history passed in between his two championships. Neither of Groves' two children had been born the last time he stepped into the winner's circle. Birdwood had since been redesigned into a "new" golf course by Davis Love, and the world suffered through a pandemic.
Obviously, Birdwood was shut down for the redesign in 2019, and no tournaments were held in 2020 due to the pandemic. That's a long time in between defending a championship.
If that wasn't challenging enough for Groves, consider the fact that he had never seen the new Birdwood until a quick cart ride over the front nine on Thursday evening. He took on the course without having swung a club on it.
So, how about consecutive rounds of 69, 65, 66 for a collective 13-under 200 to walk away with the title? A trio of sub-70 (par 71) rounds on a course one had never seen … not too shabby for a golfer who admittedly had no expectations coming in.
"I came out with my three-and-a-half year old boy on Thursday afternoon and got to go around with (UVA men's golf coach) Bowen Sargent for nine holes on the front," Groves said. "He gave me some good direction and put me at ease and said I could make some birdies."
Sargent, who ended up winning the senior division of the tournament, was prophetic.
Groves birdied the first three holes in his Friday opening round, and had it not been for a spectacular round by a 16-year-old competitor, Groves would have never been tested. Still, the former Monticello High golfer posted a 2-under 69, one stroke behind present Charlottesville High golfer Preston Burton.
"That actually motivated me to come out and be ready to roll in the second round (Saturday)," said Groves, whose 6-under 65 essentially won him the tournament. He held an 8-stroke advantage over Burton heading into the final round.
Groves knows Burton because both of them take swing instruction from Glenmore Country Club's Bill Fedder. Burton's father ran into Groves just before Friday's round and quipped "put it on him today," referring to his teenage son.
"[Burton's] dad is a good guy, and, so when I drove up after Saturday's round, he looked at me and asked how I played," Groves said. "I said, 'I put it on him.'"
Groves chuckled about the friendly exchange, although Preston Burton probably didn't see the humor. Burton fired a 2-over 73 on Saturday and finished up tied for third with AJ Stouffer, as they both closed 18 shots behind the champion.
"I putted fantastic all week," Groves said. "That was why I played so well. I obviously hit it close and did some nice things, but the putter is why my score was so low."
The same held true on Sunday when he snaked in a couple of long birdie putts and a longer eagle putt.
"Winning is hard in golf, so I relish these moments and am very proud," Groves said.
Even with an 8-stroke cushion heading into the final round, a rare luxury in the sport, doubt lingered in Groves mind.
"Trust me, I was laying in bed [Saturday] night thinking, OK, if I shoot 4-over and [Burton] shoots 4-under, we'll be tied," he said. "That's just the golfer's mind."
The fact he negotiated the front nine Sunday afternoon at 2-under, made the back easier.
"I just wanted to play the best I could," Groves said. "I didn't know what to expect. I wanted to come out and hit good shots, make some putts and get on a roll, and that's what i did. I didn't have a score in mind. I wasn't nervous."
The only emotion he showed was when it was over. He wasn't thinking about the course or his swing, or anything golf. He was thinking about his two kids, and his dad, Larry, who as always, tagged along to watch his own kid win.
"There's some perspective there on life and what golf means to me," Groves said, choking back his emotions. "The kids are the most important thing, and having dad here, too, it feels really good. This one's for the kids."
Now that Groves captured championships on the old Birdwood and the new Birdwood, what was his impression?
"They're completely different," he said. "The new course, we played six or seven par-3's over 230 yards this week, which is very different than the old course. I was hitting the lumber, as they like to say , into the par 3's and hit some really nice shots.
"This [the new Birdwood] is more difficult, no doubt about it. It's definitely a championship golf course. If they want to host college events, some bigger events, this is a really great track to do it. I don't prefer one over the other, but this one is harder."
In the senior division, Sargent bounced back from a near disastrous second round 76, and posted a 5-under 66 on Sunday to beat out second-round leader Steve Serrao, for the title with a collective three-day total 209.
In the super senior division, Tim Vigotsky did likewise, after holding the first round lead, trailing after the second round, and finishing with a 4-over 75 on Sunday to nip second-round leader John Steele by two strokes at 218.
Results
(Leaders of each division only)
Championship Division
Dustin Groves      69-65-66_200
AJ Stouffer    73-73-72_218
Preston Burton     68-74-76_218
Christopher Dalglish    74-72-77_223
Peter Wilson 73-77-75_225
John Welsh   77-77-78_232
Senior Division (50-64 years)
Bowen Sargent    67-76-66_209
Steve Serrao 70-71-70_211
Neil Davis      71-77-74_222
Allen Barber  78-69-75_222
Scott Garrison      74-73-75_222
Tony Good    75-74-73_222
Super Senior Division (65 and older)
Tim Vigotsky 70-73-75_218
John Steele   71-71-78_220
Jim Woodson       75-77-75_227
Jay Klingel    74-77-77_228
Donald Meyer       79-74-86_239
Support JerryRatcliffe.com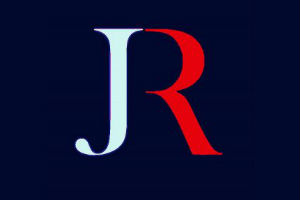 Make a one-time or recurring gift to support JerryRatcliffe.com online below. Your gift is not tax-deductible. Thank you for your support of JerryRatcliffe.com and the "Jerry Ratcliffe Show" podcast!