Guy, Diakite have new NBA homes
By Jerry Ratcliffe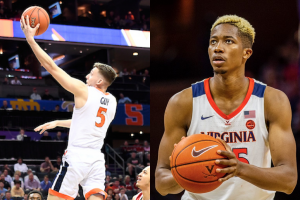 Mamadi Diakite and Kyle Guy, two of the key figures in Virginia's run to the 2019 national championship, will be wearing new colors in NBA training camps this week.
Diakite, who was waived late this past week by the Milwaukee Bucks, was picked up by the Oklahoma City Thunder on Sunday. The 6-foot-9 forward played in 14 games and started one for the Bucks last season and averaged 3.1 points and 2.4 rebounds, 10.1 minutes. He played 87 percent of his minutes at center even though he is 6-9.
Diakite will rejoin UVA teammate Ty Jerome, a point guard for the Thunder.
The 24-year-old Diakite signed a two-way deal with the Bucks last season after starring in the G-League earlier in the year. Milwaukee then signed Diakite to a multi-year deal at the end of the season, although $100,000 of his salary was guaranteed for this coming season. Because of that stipulation, it made waiving the former Virginia star easier for the Bucks' front office.
Bucks fans were surprised by the move, as the organization also signed Javin DeLaurier, a former Duke player and a native of Charlottesville (St. Anne's-Belfield).
The Thunder waived Charlie Brown Jr., which made room on the training camp roster for Diakite. Brown is a small forward.
Meanwhile, the Cleveland Cavaliers completed their training-camp roster on Sunday when they signed Guy, who is one of several players in camp battling for the team's only remaining two-way deal.
Guy was dropped by the Sacramento Kings after this past season. He was on a two-way deal with the Kings during those two years.
Guy, the "Most Outstanding Players" of the Final Four in '19, played in 34 games with the parent Kings, and the rest of his games with Sacramento's G-League team in Stockton. Known for his perimeter shooting skills, Guy averaged 21.5 points per game for the G-League team, where he shot 40 percent from 3-point range.
The Kings waived Guy — who was a member of the Golden State Warriors' summer league squad — at the end of the season.
Support JerryRatcliffe.com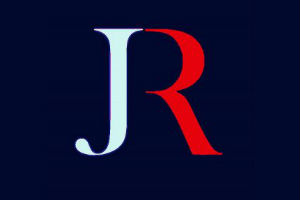 Make a one-time or recurring gift to support JerryRatcliffe.com online below. Your gift is not tax-deductible. Thank you for your support of JerryRatcliffe.com and the "Jerry Ratcliffe Show" podcast!