Guy Doesn't Play In NBA Debut, But Encouraged By His Progress
By Jerry Ratcliffe
WASHINGTON, D.C. — Kyle Guy already lived part of the dream, the part that he dreamed as a kid out in the driveway, making believe that his free throws would put his team in the national championship game.
The former Virginia guard's free throws nailed the coffin shut on Auburn's upset attempt in the national semifinals back in April, as Guy confidently sank three in a row at game's end to catapult the Cavaliers into their first-ever national championship game.
Sunday night in Washington's Capital One Arena was the second part of Guy's dream. The former "Mr. Basketball" during his high school days in Indiana, where hoops is king, had just been called up from the G-League to the NBA's Sacramento Kings.
The move was sudden, Guy pointing out that he got a call at 2 a.m. Saturday instructing him to report to the Kings and be ready for a three-game road trip. The shooting guard had been tearing things up for his G-League team, the Stockton Kings, so the parent club called him up.
So there he was, dressed in the Sacramento purple warmups, stepping onto the floor as the Kings were taking on the Washington Wizards. There was no guarantee that Guy would get into the game, particularly a game that was close most of the way.
Still, Guy was making the most of his first official game as an NBA player. He sat at the end of the bench, and at every timeout, he would go out on the floor and say something encouraging to each of his teammates who had been in the game.
Afterward, Guy was happy to have gotten that late-night call.
"It's a dream come true to be part of the organization," Guy said. "This is the real deal. I was with them all preseason in training camp, so it is good to be back with the organization."
Kyle Guy taking shots at halftime for Kings, his first night in the NBA pic.twitter.com/D4sn2hsPl4

— Jerry Ratcliffe (@JerryRatcliffe) November 25, 2019
No question he caught the big club's collective eyes with the way he had been performing with Stockton, where Guy is averaging 25.4 points and 5.7 assists per game. In his most recent G-League game, he posted a 33-point, eight-rebound, six-assist performance.
"I'm playing confident and playing my game as I always do," Guy said. "I really like the team down at Stockton. It's a bunch of good guys who play hard and they play the right way.
"Every day I'm trying to work on a little bit of everything, timing up my shot and trying to be as consistent as possible and trying to be a force to be reckoned with."
The call-up came without notice and happened so fast that Guy's head was still spinning a bit. He wasn't sure Sunday night just how long he would be up with the Kings, but for sure through this three-game road trip. The Kings play in Boston on Monday night, then in Philadelphia on Wednesday before heading back to California.
Kings coach Luke Walton has liked what he has seen from the rookie.
"Kyle's great," Walton said. "He's a great teammate, a great ballplayer. We're really excited to have him in our organization. He's getting some really good practice and reps in the G-League. We're big fans of Kyle."
Walton said that what has surprised him about the former Virginia guard is that Guy is a much better playmaker than he had thought when the Kings acquired him.
"He's putting up points down in Stockton," Walton said. "We knew he was a capable shooter and scorer. What we want for him is to continue to develop his all-around game."
Fellow Sacramento rookie Justin James, a second-round pick out of Wyoming, said that he and Guy are going through the rigors of being rookies together.
"I have a little more experience over 10 games, but everybody sees us both as rookies," said James, also a guard. "We're both learning as much as we can and get as much information from the vets as possible."
James echoed veteran teammate Richaun Holmes's impressions of guy. Holmes said that Guy is "really just a great guy, great teammate."
Holmes said he and Guy had bonded at the dog park during camp, hanging out and getting to know each other. Guy said that's one way he has gotten to know a lot of his teammates.
"I think we're all really close," Guy said. "A lot of the younger guys have dogs, so we go the dog park."
James has enjoyed getting to know the Virginia standout who was Most Outstanding Player of the Final Four.
"Kyle is an amazing player," James said. "He's even a better guy. People sometimes get confused of thinking he's just a shooter. He's a ball player. He can do a lot of things on the court. He's a teammate you love to play with."
The key to making it through the rookie season for both Guy and James is consistency, James said.
"The NBA is a long haul. The players who are most mentally strong, and the players who bring it every day, and that play their game, those are the players who last," James said. "Kyle does a great job of that."
Guy said he couldn't help but notice all the Virginia fans in the stands at Capital One Arena on Sunday night, dressed in orange and blue, and cheering for one of their favorite Cavaliers.
"I heard a lot of Virginia fans in the stands, which was cool," Guy said. "My wife and some of my family made it out."
While he's in the pros, Guy hasn't forgotten his roots. He said he watched Virginia's close win over Arizona State earlier Sunday and was impressed with freshman Casey Morsell, who led UVA in scoring in the victory after struggling with his offense in prior games.
"He lit it up," Guy said. "They're going to need that, because even though it's the best defensive team I think Coach Bennett has ever had, offensively they're going to have to find something and [Morsell] could be a huge part of that."
Guy still keeps up with his former teammates, particularly Ty Jerome and De'Andre Hunter. Jerome is with the NBA's Phoenix Suns but has been injured and hasn't made his debut as of yet. Hunter is playing well with the Atlanta Hawks.
"I talked to them not too long ago," Guy said. "Ty is hoping he'll be able to play this season. Dre is killing it as always."
And for Guy, what is the key moving forward?
"Maintain weight, gain weight (he's listed by the Kings at 6-foot-1, 170 pounds), be the best teammate and the best shooter I can be," No. 7 smiled.
Support JerryRatcliffe.com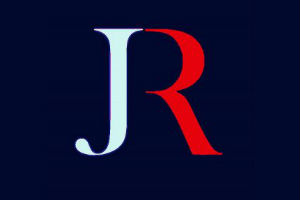 Make a one-time or recurring gift to support JerryRatcliffe.com online below. Your gift is not tax-deductible. Thank you for your support of JerryRatcliffe.com and the "Jerry Ratcliffe Show" podcast!