Guy miffed over cold shoulder from Kings, hopes to stick with Warriors
By Jerry Ratcliffe
Kyle Guy believes he belongs in the NBA. Now he has to prove it to the Golden State Warriors.
The former Virginia sharpshooter, and Most Outstanding Player of the 2019 Final Four, was released recently from the Sacramento Kings after two years of a two-way contract. A late second-round draft choice, Guy is playing for the Warriors NBA Summer League team and hoping to make a splash.
He certainly did in his debut a couple of days ago when he scored 15 points, making 3 of 7 of his 3-point attempts and all four free throws.
"I know what I'm worth, and I think I'm an NBA player," Guy said after that loss to Orlando. "I don't want to limit my opportunities by saying, 'Yes, I want the two-way.' I just want to help in any way and however that comes about, I'm cool with it."
The former Cavalier may not have a lot of options. Golden State's 15 roster positions are essentially locker in, so a two-way might be the only deal available for the Warriors, who had two lottery picks in the recent draft.
Guy, 23, realizes that a lot of his immediate future is out of his control, so all he can do is his best and hope for a good ending. In two years with the Kings, Guy played sparingly with the parent club, 31 games last season on a two-way contract. During the two-year span, the first year was mostly a G-League experience, Guy attempted a mere 93 shots, much less than his more-than-1,000 attempts in three years at Virginia.
He's dedicated to giving this his best shot at sticking with a club.
"I feel really good right now," Guy said after his debut with the Warriors. "I'm in the best shape of my life, aligned with all facets of my life."
Still, getting released by Sacramento without any personal contact with anyone in the organization, left a bad taste in his mouth.
"I enjoyed my time in Sac, and I got good experience, but they released me," Guy said. "They didn't see a future in me, which is fine, I'm ready to move on and find somewhere that does want to invest in me.
"It's definitely a business, but it's bitter-sweet. I got so close with that team and I didn't get a proper goodbye. I didn't even get a phone call from anybody in the organization. That's how it is and that's fine, but it really puts it in perspective."
Guy said he could have sat out the summer and waited things out, but that's not his style. He wanted to play and show his worth and prove what he's all about.
He's not the only one who believes he's an NBA player, so does his summer league coach.
"I think Kyle is an NBA player and I think he'll figure out a way to get there and stick," said Kris Weems. "The big thing for him is finding that defined role. I feel like he's right on the cusp of sticking with somebody."
Support JerryRatcliffe.com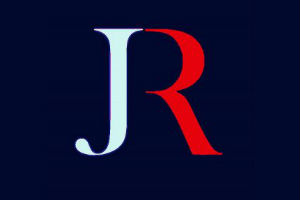 Make a one-time or recurring gift to support JerryRatcliffe.com online below. Your gift is not tax-deductible. Thank you for your support of JerryRatcliffe.com and the "Jerry Ratcliffe Show" podcast!