Guy Wins Second Consecutive Title To Lead Virginia At ACC Championships
Courtesy UVA Sports Media Relations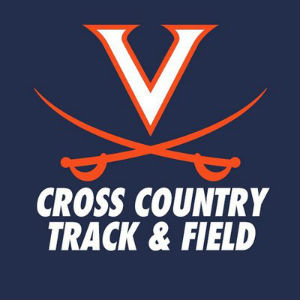 Redshirt senior Bridget Guy led the Virginia women's track and field team on the second day of the ACC Championships at Lannigan Field, winning her second consecutive outdoor title in the pole vault.
Guy won the event, clearing a height of 4.32m (14-2) with her second attempt. She was the only jumper in the field to attempt the mark.
After two days of events, the Cavaliers are tied with Notre Dame for third place with 34 points.  Florida State leads the field with 39 points, while Louisville is in second place with 37 points.
Sophomore Brittany Jones captured a podium finish in the shot put. Jones recorded a mark of 16.00m (52-6) to finish third in the event and earn All-ACC honors.
Sophomore Kiera Bothwell recorded her first All-ACC honor with a fourth-place finish in the 3000m steeplechase. She ran a career-best time of 10:30.29 in the event to earn second-team All-ACC honors.
Setting a school record in the 100m dash, sophomore Halle Hazzard ran a time of 11.34. Her time was the second fastest of the day as she heads into tomorrow's finals as the two seed.
Junior Anna Jefferson captured the top time in the prelims for the 400m dash, running a season-best time of 53.42.
Senior Ciara Leonard qualified for Saturday's final in the 100m hurdles. Leonard captured a time of 13.34 to finish second in her heat and seventh overall.
"Some great performances across the board," director of track and field Bryan Fetzer said. "They're fighting with all they have. We've set ourselves up for a special final day. Now we want something special. We need to continue to do special things."
The Cavaliers will return to action tomorrow for the final day of the ACC Championships. Field events will begin at 10 a.m., while running events start at 12:05 p.m.

Comments