Herring's Career Night Helps Lift UVA Past Robert Morris
By Scott Ratcliffe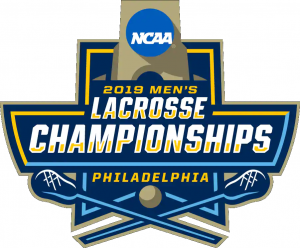 The third-seeded Virginia men's lacrosse team got career-best performances from three players en route to the program's first NCAA Tournament victory in seven years, as the Cavaliers eliminated Robert Morris, 19-10, Saturday night at Klöckner Stadium.
Senior attackman Mikey Herring, who entered his final home game with a total of 27 career goals, scored six times — on just seven shots — to lead the charge Saturday, as the ACC champion Wahoos (14-3) will move on to the national quarterfinals next week in Hempstead, N.Y.
Virginia will face the winner between No. 6 Towson and Maryland (Sunday, 2:30 p.m.) in the next round, next Saturday.
Up by six late in the third quarter, Herring scored three straight over a five-minute stretch to propel UVA to its first tournament win since the 2012 season.
Virginia scored four of the game's first five goals to grab the early advantage after misfiring on its first six shots. The Cavalier defense came away unscathed after the Colonials (9-8) couldn't capitalize on three UVA penalties in the opening minutes.
Junior Michael Kraus scored on a hesitation move on a fast break to start the second quarter, then notched a hat trick at the 12:46 mark of the period on a feed from Matt Moore, and the 'Hoos led 6-2.
Twenty seconds later, after a Justin Schwenk faceoff win, Herring struck nylon for the second time, as Moore was credited with another helper — more on that in a second. The Cavaliers won 8 of 9 faceoffs in the second quarter alone, and also scooped up 9 more loose balls.
RMU would get no closer than four the rest of the way, as Virginia snapped the Colonials' eight-game win streak after starting the season 1-7.
The Cavaliers took a 9-5 lead into the locker room before Dox Aitken got on the board to open the second-half scoring. Kraus found Herring for his third on some beautiful ball movement and the senior bounced it past RMU's Alex Heger to make it 11-5 with 10:21 left in the third.
"I thought we shot well, despite the fact that Alex Hager made 16 saves," said ACC Coach of the Year Lars Tiffany. "He's a very good goalie, we saw that two years ago when we hosted Robert Morris and he had 19 saves. He's not an easy guy to get the ball past."
Corson Kealey scored his 50th goal of the season to end Robert Morris' scoring drought of nearly nine minutes, but it only cut the Colonials' deficit to five midway through the third.
Senior midfielder Ryan Conrad became the third Wahoo of the night to register a hat trick, scoring his third and fourth goals within 13 seconds of each other to extend the lead to 13-6 with 6:08 left in the third period.
After a Matt Schmidt goal for the visitors, Herring — with a season total of 10 goals coming in — scored three more to bridge the final two quarters. His previous career scoring night was a three-goal performance against Duke last season.
"I feel like the advantage of Mikey Herring is he's a little bit more poised when he shoots, he doesn't just let it rip. He needs to get a little bit closer, he's a little bit of a sharp shooter, but boy he can find those spots," said Tiffany.
Conrad followed with his career-best fifth goal, a nifty quick-stick off another Moore feed, to make it a double-digit affair with 10:31 remaining.
"I was very, very impressed with Ryan Conrad," said Tiffany of his seniors leading the way. "Two fourth-years there [Conrad and Herring], that's interesting, their final game here in Klöckner stadium and they are stepping up, making all those plays, and scoring all those goals. And they are smart plays. That's what Mikey Herring and Ryan Conrad bring us. Not only that intensity and hustle, but that experience."
Moore scored on a face dodge a few minutes later, his second of the game, before dishing to Aitken to cap the scoring with 8:01 to go — that gave Moore his career-high ninth point and career-high seventh assist on the evening.
Kealey led RMU with four tallies, while Schmidt and Tyson Gibson each scored twice. Heger made 16 stops on the evening.
The Cavaliers shot 10 for 23 (43 percent) over the final 30 minutes to help punch their ticket to the next round. On the night, UVA doubled up the Colonials on shots, 56-28, and won the ground-ball battle, 40-25. The 56 shots were one short of the season high for the 'Hoos, set against Richmond on March 29.  The team's 19 goals were the most in an NCAA tournament game in 10 years (19 against Johns Hopkins, 2009), and the win put an end to a program-record, four-game losing skid in the Big Dance.
"I am very thankful for the men I am able to coach, because of the grit and intensity that we bring," said Tiffany. "I love the way we ride. We didn't get a lot of opportunities in the first half, but in the second half, wow. Listen to how loud our bench gets when we're riding, they are just feeding the guys on the field and exciting them to go faster and make those plays. John Fox diving for one of those ground balls, that is just symbolic of our team. I am very, very grateful to have men who are passionate and treat every ground ball as if it's the last one on earth." 
Virginia caused five of RMU's 16 turnovers, and held the Colonials to a clear percentage of 69 percent (11 of 16). The 'Hoos were 9 for 9 on clears and claimed 25 of the game's 33 faceoffs.
Kraus had three assists to go with his hat trick. Alex Rode made 6 saves for the 'Hoos.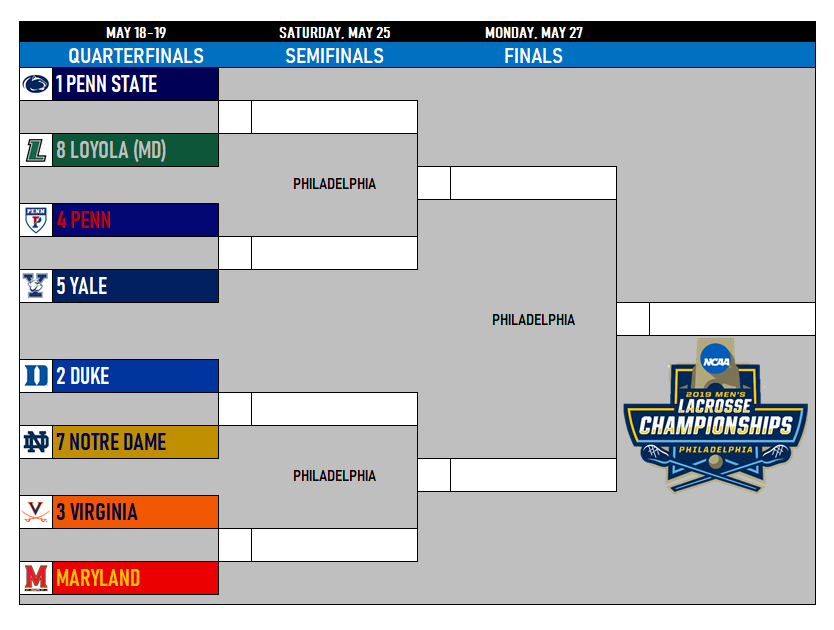 Comments