Hokies' defense the difference as No. 6 UVA's winning streak ends
By Jerry Ratcliffe
After surrendering 92 points at Miami earlier in the week, Virginia Tech coach Mike Young was determined to stop the bleeding. Standing at 4-7 in the ACC and on the edge of the abyss, with sixth-ranked Virginia coming to town, Young made defense a heavy point of emphasis.
The focus paid off on Saturday when the Hokies dealt the Cavaliers a 74-68 defeat at Cassell Coliseum, ending UVA's seven-game winning streak, the second-longest Power 5 streak in the country behind No. 1 Purdue.
"I thought we were pretty darn salty defensively, and to keep Ben [Vander Plas] under wraps is a big deal," Young said afterward.
Vander Plas, who as a physical but mobile, 6-foot-8 center in UVA's small lineup, has been a challenging matchup for most of the Cavaliers' opponents, and had been shooting 44 percent from the field, 48.5 percent from the 3-point arc during Virginia's winning streak. Tech used a combination of Justyn Mutts and Grant Basile to hold Vander Plas scoreless, limiting him to a mere four shots.
Meanwhile, Tech handcuffed UVA's hot hand Armaan Franklin, ending his 10-game double-figures scoring streak, holding him to six points.
The Hokies defense didn't resemble what Young had witnessed at Miami.
"That was absurd," the Tech coach said of the effort against the Hurricanes. "It's just not what we have put together here in four years. It's not who we are."
Virginia, now 17-4, 9-3 in the ACC, and still only a half-game behind conference-leading Clemson, dropped its third-straight game to the Hokies (14-9, 4-8) in Blacksburg. The Cavaliers won the first meeting this season by 10 points, but couldn't duplicate the effort on either end of the floor.
UVA, which had made 50.9 percent of its shots in Charlottesville, could manage only 41 percent Saturday against a hungry Tech defense. Meanwhile, Tony Bennett wasn't overly pleased with the Cavaliers' defense after Tech posted 74 points, the most the Hokies have scored in the series since a double-overtime win in 2017.
Tech was only the third team to shoot better than 50 percent against Virginia's defense this season (27 for 53, 50.9 percent).
The Cavaliers were most vulnerable in the post, where the Hokies scored 40 of their points mostly against Bennett's small lineup, where Vander Plas is the biggest defender.
"We have to score in the post," Young said. "[UVA] dominated the paint up there."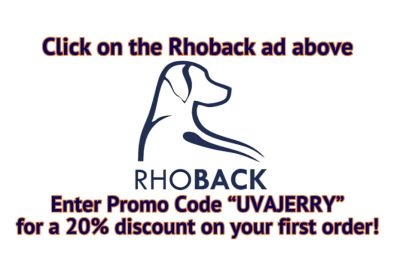 Bennett went with the post trap, briefly flirted with physical seven-footer Francisco Caffaro, but did not use his other seven-footer, Kadin Shedrick.
"We switched some in the second half and [Tech] went inside and we tried to trap the post and sometimes we missed some assignments," Bennett said. "I know they made a concerted effort to really attack in the paint and they made some good plays.
"When we kept guys in front, guys were cutting at the right times, but [Tech] runs a lot of action, whether it's dribble handoffs or fakes, they keep you on your toes and it takes an incredible discipline to keep them in front and out of the paint."
Bennett said Shedrick was "available to play," but never entered the game after playing effective minutes in the post against Syracuse and Boston College.
"I thought the physicality with Caffaro was good (he played only five minutes) and he did a good job while he was in there," Bennett said. "We can't play everyone, but we were having some trouble that I thought offensively against their stuff we wanted to go with, some small guys, which I liked. And then we decided to switch and use our mobility.
Those are decisions you make all the time, but again, they were physical."
Every time the Cavaliers had a lapse defensively, the Hokies made them pay.
UVA never led in the game. After a 38-38 deadlock with 15 minutes to play, Tech went on a 17-7 run and never looked back as the Hokies won for the third time in the last four games after losing seven straight.
Tech is now 11-2 at home and is fighting for its postseason life. The Hokies were desperate to get another Quad 1 win in the NET rankings, and Virginia may have been their last chance to do so. They entered the game at No. 53 in the NET compared to UVA's No. 13 ranking.
One of the bright spots for the Cavaliers was Jayden Gardner, who posted another double-double, 20 points and 10 boards. He has come on of late, having scored 17 and 17 in UVA's past two games.
Virginia now braces for back-to-back home games against teams with physical players in the paint, NC State (Tuesday) and Duke (Saturday).
Team Notes
Courtesy UVA Media Relations
No. 6 Virginia fell to 17-4, 9-3 ACC
UVA never led in the contest
The loss ended UVA's seven-game winning streak
UVA is 5-3 in true road games
Virginia Tech earned a half point in the Smithfield Commonwealth Clash
The Cavaliers lead this year's Clash 5.0-2.0
UVA went on a 7-0 run to cut the Hokie lead to 55-52
UVA forced one shot clock violation
Tech's largest lead of the first half was nine at 26-17
Tech owned a 32-30 halftime advantage
Series Notes
Virginia is 97-59 all-time vs. Virginia Tech, including a 23-33 mark in Blacksburg, in the series that dates to 1914-15
Virginia defeated Virginia Tech 78-68 earlier this season
The Hokies have a three-game win streak against the Hoos in Blacksburg
Head coach Tony Bennett is 18-9 all-time vs. Virginia Tech
Player Notes
Double Figure Scorers: Jayden Gardner (20), Kihei Clark (17), Reece Beekman (15)
Gardner added 10 rebounds for his 38th career double-double
Gardner recorded his 42nd 20-point game (9th at UVA)
Gardner reached double figures for the 115th time
Gardner has a three-game double-figure streak
Clark reached double figures for the 64th time
Clark (1,326 points) passed Kyle Guy for 26th on UVA's all-time scoring list
Beekman reached double figures for the 25th time
Isaac McKneely has a 10-game 3-pointer streak
McKneely has made 2 or more 3-pointers in 11 games
Armaan Franklin's (6 points) 10-game double figure streak ended
UVA started Clark, Beekman, Franklin, Gardner and Vander Plas for the sixth straight game