Home Sweet Home: Cavaliers Tough to Beat in Scott Stadium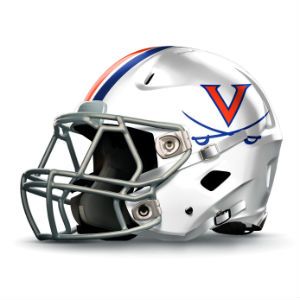 By Jerry Ratcliffe
Now that Virginia has broken its road losing streak with an impressive win at North Carolina last Saturday night (38-31), the Cavaliers don't have to venture outside the city limits for the remainder of the regular season.
Bronco Mendenhall likened the situation to having the home field advantage in a playoff race, hosting Georgia Tech this Saturday afternoon, followed by a bye week, then hosting nonconference Liberty, before closing out the campaign against Virginia Tech.
"That gives us as good a shot as anyone to finish the way we would like to," Mendenhall said at his weekly presser on Monday.
Actually it gives UVA a much better chance than anyone else. Heading into last weekend's action, ESPN's statistical analysis indicated that the Cavaliers had a 47 percent chance to win the Coastal, while North Carolina was next-best at 37 percent.
However, that same analysis showed that if Virginia defeated Carolina, then the Cavaliers' chances of winning the Coastal shot upward to 87 percent.
Those analytics must have taken into account several factors, including the fact that UVA is 13-4 at Scott Stadium over the last three seasons, and one could argue 14-4 in home games with the home game vs. Ohio moved to Nashville due to a hurricane threat. That's a pretty nifty home field advantage.
"It was the last thing they said this morning at the end of the team meeting," Mendenhall revealed. "Where we're certainly all glad to be home, but we wanted to demonstrate that we were capable and could win again on the road before we came home.
"That became really important not only for the team but our program. Those are two different things. It was a challenge for this team, but it's also something the program had to do and so again, in framing the Coastal, two of the three Coastal games were wins, but now when you put the volume of five of those things together that becomes something we haen't kind of yet turned the table with."
With that said, Mendenhall pointed out that closing out the Coastal race was another challenge for his program. He's aware that it won't be a cake walk because most Coastal games are decided by a handful of plays, usually late in the game.
Georgia Tech is 2-6 overall, one of its wins coming against Miami, a team that Virginia lost to only a few weeks ago on the road. Liberty is 6-3, but is considered on a lower level than the Cavaliers, then the Hokies, who own a 15-year winning streak against UVA.
Georgia Tech, under a new coaching regime, is coming up Saturday, two weeks before the Wahoos will host Liberty. What does the coaching staff and players have to do from being over confident against those two opponents?
"The responsibility is shared," Mendenhall said. "I don't anticipate any issues. Every win matters, and all the North Carolina game did was make this one more important than even that one. The players, the reason they labeled it that way is they want to win the Coastal Division, they want a chance to compete for the ACC Championship, they want to move the program forward.
"They want this team to do something the previous three teams haven't done. They're anxious to grow and expand the program and they realize the timeframe and the margin for error that they have. So I would be very surprised if they don't label this game the very same way they just did the last one, and rightfully so."
Virginia defensive end Mandy Alonzo said Monday that the team regained a lot of confidence by beating the Tar Heels on the road, but they're not taking Georgia Tech for granted.
"They beat Miami at Miami," Alonzo said.
Offensive guard Chris Glaser was asked about the team controlling its own destiny and he replied without hesitation.
"Our future is in front of us, but we will take it one game at a time."
DECIMATED SECONDARY
With the loss of strong safety Brenton Nelson for the rest of the season, the Cavaliers have now lost six defensive backs since training camp, including All-American cornerback candidate Bryce Hall.
Nelson had been struggling with his injury most of the season and it became unbearable.
UVA's secondary now looks like this:
Junior Nick Grant and junior De'Vante Cross at the two cornerback spots, Blount (a junior) at free safety, and junior Chris Moore at the strong safety position. All four are backed up by either true or redshirt freshmen.
NOT SO FAST MY FRIEND
During Saturday night's game in Chapel Hill, it was announced in the press box that Joe Reed has surpassed the 3,000-yard career kick return yardage mark, becoming the 10th player in FBS history and the second in ACC history to attain that mark.
Not so.
Due to a glitch in the Statbroadcast statistics at halftime, those calculations were wrong. Reed is presently 11 kickoff return yards short of the 3,000 milestone.

Comments