'Hoos in 11th place after 36 holes at Burns Intercollegiate
Courtesy UVA Media Relations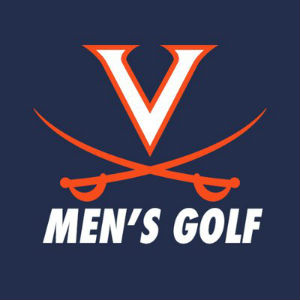 The Virginia men's golf team shot 3-over 291 during the second round of the John Burns Intercollegiate in Lihue, Hawaii, to enter Saturday's final round in 11th place. The Cavaliers' two-day total stands at 12-over 588. No. 10 Texas A&M leads the 21-team field at 7-under 569.
Senior Andrew Orischak and freshman Pietro Bovari had the team's best Friday performances, both shooting 1-under 71. Orischak is in 23rd place at even-par 144 while Bovari is 52nd at 148. Junior Jimmie Massie shot 74 and is in 69th place at 5-over 149. Junior WeiWei Gao and senior Chris White are tied for 83rd at 151.
Senior Nathan Chuwait, who is competing as an individual, posted a score of 77 and is in 109th place at 155.
The final round of the event gets underway Saturday at 8 a.m. HT with a shotgun start. Live scoring is online at Golfstat.com.
John Burns Intercollegiate
Wailua Golf Course
Lihu'e, Kaua'i, Hawaii
Par-72, 6,991 yards
Second Results Results
Team Results
1. Texas A&M — 288-281-569
2. BYU — 287-284-571
3. New Mexico — 289-284-573
4. UNC Wilmington — 287-287-574
T5. Illinois — 290-286-576
T5. Arizona — 293-286-576
7. UNLV — 290-291-581
T8. Cal State Fullerton — 296-291-587
T8. Saint Mary's — 293-294-587
T8. California — 301-286-587
11. Virginia — 297-291-588
12. North Carolina — 301-288-589
13. Long Beach State — 293-297-590
14. UC Irvine — 288-302-591
T15. Utah — 301-294-595
T15. Santa Clara — 298-297-595
17. UTEP — 298-298-596
T18. Grand Canyon — 298-299-597
T18. Hawai'i — 304-293-597
20. Washington State — 306-293-599
21. Northern Colorado — 300-301-601
Individual Leaders
T1. Ignacio Arcaya, New Mexico — 74-66-140
T1. Sam Choi, New Mexico — 70-70-140
T1. A. Segundo Oliva Pinto, UNCW — 69-71-140
T1. Tommy Kuhl, Illinois — 69-71-140
Virginia Results
23. Andrew Orischak — 73-71-144
52. Pietro Bovari — 77-71-148
69. Jimmie Massie — 75-74-149
83. WeiWei Gao — 76-75-151
83. Chris White — 73-78-151
109. Nathan Chuwait* — 78-77-155
* Competed as an individual

Comments