Hoos in third place after 36 holes at ACC Championships
Courtesy UVA Media Relations
The Virginia men's golf team finished the opening day of play at the ACC Championships in third place. The Cavaliers shot 14-under 562 during the first two rounds of competition at Shark's Tooth Golf Course in Panama City, Fla. UVA had rounds of 8-under 280 and 6-under 282.
North Carolina, ranked No. 7, leads the 12-team field at 29-under 547 while No. 11 Georgia Tech is second at 19-under 557. The top four teams from the stroke play portion of the event advance to match play that begins Sunday. Saturday's schedule includes the final 18 holes of stroke play. UVA is set to tee off at 10 a.m. while paired with the Yellow Jackets and Tar Heels.
Notre Dame and Florida State are three strokes behind the Cavaliers, tied for fourth place at 11-under 565.
Freshman Deven Patel led UVA with round of 69 and 68 to finish the first 36 holes at 7-under 137. He completed his first day tied for fourth place. Senior Jack Montague is in 13th place at 4-under 140, junior Pietro Bovari is 17th at 3-under 141 while sophomore Chris Fosdick is 37th at 145 and classmate George Duangmanee is 39th at 146.
Live scoring of the event is online at Golfstat.com.
ACC Championships
Shark's Tooth Golf Course
Panama City, Fla.
Par 72, 7,246 yards
Second Round Results
Team Results
North Carolina     269-278-547
Georgia Tech       284-273-557
Virginia           280-282-562
Notre Dame         282-283-565
Florida State      283-282-565
Louisville         285-282-567
Wake Forest        286-281-567
Clemson            287-282-569
NC State           282-287-569
Virginia Tech      286-287-573
Boston College     292-288-580
Duke               291-292-583
Individual Leaders
Jacob Bridegman, Clemson       69-66-135
Peter Fountain, North Carolina 68-67-135
Ryan Gerard, North Carolina    67-68-135
Virginia Results
Deven Patel        69-68-137
Jack Montague      69-71-140
Pietro Bovari      71-70-141
Chris Fosdick      72-73-145
George Duangmanee  71-75-146
Support JerryRatcliffe.com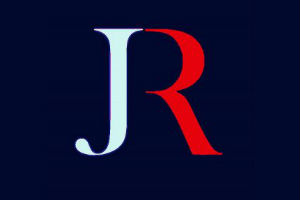 Make a one-time or recurring gift to support JerryRatcliffe.com online below. Your gift is not tax-deductible. Thank you for your support of JerryRatcliffe.com and the "Jerry Ratcliffe Show" podcast!