Hoos Making a Difference: Charles McDaniel, from bone-jarring linebacker to national business leader
By Jerry Ratcliffe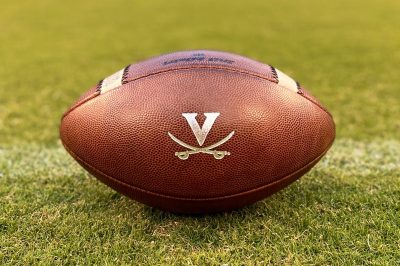 Charles McDaniel was one of the key targets in George Welsh's first recruiting class at Virginia. He was a hard-hitting linebacker from Fredericksburg, just what Welsh was looking for in order to build a football foundation at UVA that would last for two decades.
Today, McDaniel will be honored on the same Scott Stadium field where he terrorized opposing teams, not only for his gridiron exploits, but for what he has accomplished in life off the field. He is this week's Virginia Football Alumni Club's "Hoos Making a Difference" honoree. McDaniel will be recognized in a brief ceremony between the third and fourth quarters.
An ultra successful businessman, McDaniel is now chairman and CEO of Hilldrup, one of the nation's largest movers with more than 950 employees. He is a loyal son of the university, particularly the football program, where he left an imprint as a captain and graduated as the school's all-time leading tackler. He currently  stands No. 3 on that UVA career list.
"It's certainly an honor, and most importantly, I hope that this is an avenue to get more football alumni engaged, and to show the importance of football to the university at large," McDaniel said. "It's important to have a successful football program, not only for the athletic department, but for the university in general.
"It is proven that those universities that have valued having a successful overall athletic department — but specifically a football program — yields more students interested in attending the university, and probably most importantly, money from alumni that goes toward supporting the program and the school at-large."
McDaniel, who was first team All-ACC in 1984 and helped lead Virginia to its first bowl game (Peach) that same season, said that 80-percent of the athletic department budget is produced by the football program, and creates a great atmosphere for alumni.
"There's nothing better than being in Charlottesville in the fall and having a packed house at the stadium," McDaniel said. "It brings back people that will contribute, that will be engaged and be supportive of the program. You have to be relevant in football to be able to fully provide for all the other sports."
McDaniel has served on boards for the UVA Alumni Association, the Virginia Sports Athletic Foundation, the Boys and Girls Club of Fredericksburg, Fredericksburg Parks & Rec, Virginians for Child Abuse Prevention, and the Stafford Hospital Foundation.
"Virginia prides itself on being one of the finest universities in the country, but what it hasn't always done is prided itself on the importance of having a successful athletic department, and specifically, a successful football program," McDaniels said. "Now we're breaking ground on a long-overdue football facility, which will help get us competitive with competitors. It's not okay to be average or less-than-average in football."
Having witnessed UVA's transition from a perennial loser in football to an ACC Champion and a No. 1 national ranking prior to a downturn in the program, McDaniels believes it can happen again.
"I think it's like everything else, it starts with an investment," the corporate leader said. "We've gotten significant gifts over the last several years to data sciences, to the McIntyre School and other areas of the college, but you need to have significant gifts to football.
"We have one of the top business schools in the country, one of the top medical schools, and one of the best overall universities in the country, so we really pride ourselves in that. So why not invest in football?"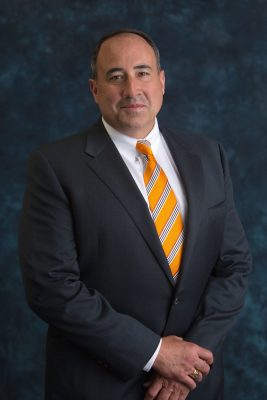 McDaniel said he doesn't think anyone has misguided hopes of Virginia needing to be Alabama or Ohio State, but that "we have to be competitive. We have to compete for our conference championship."
He is proud of the fact that UVA does as good a job as anyone in preparing athletes for what comes after their athletic career, which is showcased at each home game with the "Hoos Making a Difference" program.
McDaniel would like to see the Central Virginia community be more involved with UVA football.
"I'm disappointed in the lack of support for the program and people showing up from the community and from out of the alumni base," he said. "We need to do better, and we can do better. We wouldn't accept that in all other areas of the university. Why should we accept that for football?"
McDaniel understands the bottom line in attracting fans is winning, but also understands that with a new coaching regime, it takes time to build that staff's culture and to improve recruiting.
"I'm a believer in Coach (Tony) Elliott and his staff, and I know the offense has struggled, but look at the turnaround by the defense in one season," the former linebacker said. "I'd love to see us have a little success toward the end of the year, which brings momentum to the recruiting cycle.
"Winning is important to kids. They want to go where they feel like they can be a winner. I think we are going to recruit much better in the state of Virginia. We are kind of where we were when I came to UVA with George Welsh. I think we can get back to the days of George Welsh."
While he roots for football to turn around, he supports his school and community.
"I'm a big believer that you absolutely have to give back," McDaniel said. "I will forever be grateful for the University of Virginia experience, not just on the football field, but many of my best and dearest friends came from the University of Virginia. Some of those were through football, some through the fraternity, and some were interactions with people you meet as you go through the college experience.
"I will never be able to repay the debt that I owe the university for where I was after I came out. It prepared me for success in family, in faith and in my career, how to be a better father and how to be a business leader."
McDaniel said he still uses many of Welsh's famous sayings each and every day of his life, particularly one — "You either get a little better or a little worse every day. You never stay the same. People who try to stay the same go backwards."
Comments