'Hoos News: Scott Inks First Signing Class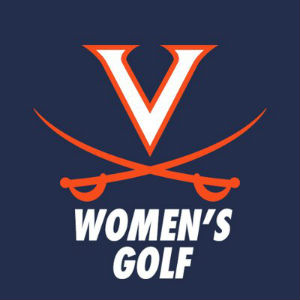 Courtesy UVA Sports Media Relations
First-year Virginia women's golf coach Ria Scott announced today the signing of a two-person recruiting class of top junior golfers who will join the Cavalier program next fall. The class includes Virginia Bossi from Como, Italy and Celeste Valinho of Jacksonville, Fla.
"Both Celeste Valinho and Virginia Bossi have the skill level and experience to make an impact on our squad," Scott said. "They are both exceptional students and tremendous athletes and are no strangers to team golf.  Their competitiveness, drive to improve and willingness to be challenged are some of the main factors that showed us they are perfect for the University of Virginia."
Bossi is currently ranked No. 196 in World Amateur Golf Rankings, which ranks 12th among Italian players, and is 3rd among current UVA Women. She ranks No. 80 in the European Golf Association rankings. Last year she helped Italy to victory at the 2018 European Girls' Team Championship and was the runner-up at Italian Girls U18 National Championship (71-74), the Italian Match Play Championships and was also second at 2018 Coppa d'Oro Citta di Roma.
She finished fifth at 2018 Italian Girls U18 International Championship (70-72-20-72), placed eighth at the Italian International Ladies Amateur, was 10th at Annika Invitational Europe and 33rd at Girls British Open Amateur Championship.
Valinho won her division of the 2018 PGA National Junior Open at PGA National Golf Club. She was the semifinalist at 2018 Florida State Golf Association's Junior Amateur Match Play championship. Last year, she had six top-10 finishes on the Hurricane Junior Golf Tour, including wins at the North Florida Junior Open (72-73), PGA National Junior Shootout (71-70) a win at the HJGT Summer World Championships (67-71-71).
She helped her Providence School team to runner-up finish at Florida high school 1A golf championships last fall and finished in the top-10 of individual play for the second consecutive season. Valinho was named all-First Coast after posting the lowest score in regional competition among Jacksonville-area players for any division. She also competed in the USGA's 2018 U.S. Women's Amateur Four-Ball championship.
Single-Game Tickets and Flex Packages Now on Sale
Single-game tickets and Flex Packages for the 2019 Virginia Baseball season are available through the Virginia Athletics Ticket Office. General admission season tickets for the 34-game home schedule remain on sale.
Season Tickets
General admission season tickets offer great value at Disharoon Park and are valid for seating in the left field bleachers on the hill or in standing room only areas of Disharoon Park.
General admission season tickets are $75 for adults and $60 for youth, seniors and UVA faculty and staff.
Single-Game Tickets
Single-game general admission ticket options are available for every home game. General admission seating is available in the left field bleachers as well as on the hill and standing room only areas of Disharoon Park.
General admission single-game tickets are $5 and in advance and $8 at the Disharoon Park/Klöckner Stadium ticket office on game day.
Advance single-game ticket purchases can be made online at VirginiaSports.com or by phone and in-person at the UVA Athletics Ticket Office located in Bryant Hall at Scott Stadium.
Flex Package
The Flex Package allows fans the opportunity to purchase a minimum of 10 admission vouchers to be exchanged online for the games of their choice. Flex package vouchers are $4 each, which represents a savings of up to 50 percent off single-game ticket prices.
Clubhouse Tickets
The Clubhouse located in left center field will be reserved this season for corporate sponsors of Virginia Athletics. This premium seating area includes a climate-controlled indoor area as well as outdoor seating. To reserve a game for your company outing, contact Virginia Sports Properties at (434) 982-4680.
How to Purchase Tickets
Fans may purchase season tickets or any of the above ticket options online at VirginiaSports.com/tickets or through the Virginia Athletics Ticket Office in Bryant Hall at Scott Stadium. The ticket office is open Monday through Friday from 9 a.m. until 5 p.m. for in-person or telephone purchases. Telephone purchases can be made by calling 1-800-542-UVA1 (8821) or locally at 434-924-UVA1 (8821).
2019 Season
The Cavaliers open the 2018 season on Feb. 15 against Vanderbilt in Scottsdale, Arizona. The home opener on Feb. 20 against VMI will commence a 13-game home stand with series against Villanova (Feb. 22-24), Seton Hall (March 1-3), Wagner (March 5-6) and Duke (March 8-10). Virginia's home schedule will also include weekend series against Pittsburgh (March 22-24), Miami (April 12-14), Florida State (April 18-20), Louisville (May 10-12).
Now in his 16th season as head coach, Brian O'Connor led Virginia to 14-consecutive NCAA tournament appearances from 2004-2017, one of 15 programs in college baseball history to accomplish the feat. UVA has earned four College World Series berths, including capturing the 2015 National Championship, and six NCAA Super Regional appearances since 2009.
UVA Concludes Georgia Diving Invitational
The Virginia men's and women's diving teams concluded the Georgia Diving Invitational with the platform on Sunday at the Gabrielsen Natatorium in Athens, Ga.
"We finished out the weekend with a pretty solid day on platform all around," head diving coach Drew Livingston said. "Again, we are looking to be very competitive on the platform in February and March, so today was a really good opportunity to learn more about what we are made of. We had the opportunity to compete against some really strong platform programs and I thought we were right in line with those schools, if not better. We are heading back to Charlottesville with a lot of lessons learned and it's only up from here."
Freshman Walker Creedon and junior Bryce Shelton finished fifth and sixth, respectively, in the men's platform. Creedon rallied for a score of 302.65, while Shelton captured a score of 300.10 to place in the top 10 of the event.
Junior Sydney Dusel led the Cavalier women with a fourth-place finish on the platform. She captured a score of 243.85. Senior Kylie Towbin recorded a top-10 finish, scoring 234.45 points for eighth place, while sophomore Jocelyn Porter finished with 181.15 points to place 18th in the competition.
Virginia will return to action next Friday and Saturday, hosting Tennessee and Virginia Tech, respectively, in dual meets. The team will celebrate Senior Day in its meet against the Hokies.
Virginia Welcomes Bayoumy as Assistant Coach
Head men's and women's squash coach Mark Allen announced the addition of Moustafa Bayoumy as an assistant coach on Monday.
"We are thrilled to welcome coach Bayoumy to the UVA squash program," Allen said. "At St. Lawrence, one of the nation's top programs, Moustafa was one of the most highly decorated players in the game, earning All-American honors four times. He will help bring a new style of coaching and playing to our teams, and challenge our players on the court during practices. Moreover, he will help us forge connections on the international circuit, where a greater presence from UVA squash will pay deep dividends. We could not be more excited to launch into the 2019 half of the season with Moustafa on board."
Bayoumy joins the Cavalier staff after competing as a student-athlete with St. Lawrence where he and his brother, Ahmed Bayoumy, became the first Saints in program history to earn four All-American honors. During his career, Bayoumy played in the top three of the Saints' lineup and helped lead St. Lawrence to a top-three national ranking, a program best at the time.
A five-year member of the Egyptian national team, Bayoumy was ranked in the top three of both the U17 and U19 age groups. He won the U19 Dutch Open Championship and both the U17 French Open and U17 German Open. Additionally, Bayoumy individually finished as the British Open runner-up and African Open runner-up, and helped his team win the African Open.
"I am very excited to be a part of such a great institution," Bayoumy said. "The opportunity to work with a strong program, having impressive results and climbing the rankings since becoming a varsity program, is truly an honor. I am eager to work and learn alongside such a well accomplished coaching staff in Mark Allen and Grant White. I am very excited and humbled by this opportunity and look forward to continued success for years to come."
Bayoumy graduated with a double major in business and political science and a minor in sport studies from St. Lawrence.
Comments